What You'll Learn
In a fast-changing, competitive marketplace, leaders are often asked to take on highly visible roles and drive digital disruption. But challenges can arise when the definition of digital isn't consistent, and when there's a nagging sense of doubt about what you should be doing to move forward. To stay ahead, leaders must understand how disruption impacts them and develop new capabilities that can drive their own digital transformation.
In order to do this, leaders must have a clear roadmap for developing their organization's digital strategy. This requires an understanding of how to evaluate the marketplace, to identify your competitive strengths, and  how to design a unique business approach that addresses all of your strategic priorities in a coordinated, and technological way.
In this highly interactive 6-week online program, you will learn how to shift to compete in the digital economy and what you should offer in a digital marketplace. You will acquire the skills and strategy you need to become an effective digital leader and help your organization successfully transform itself to meet the ever-changing needs of its marketplace and customers. The concepts you gain in these sessions are the frameworks and management strategies that will help you know where to drive your digital transformations, how to ask the right questions, and where to invest in your digital strategy.
Note: All program content will be delivered live and will not be recorded.
Program Benefits
Build your understanding of digital disruption, and the market-driven forces that allow disruptors to succeed today
Learn how to build temporary and sustainable competitive advantage
Discover how and when to recreate your business model to support your digital approach
Understand and exploit your unique customer value proposition
Build a digital strategy that focuses on the customer
Link your digital approach to your organization's capabilities
Earn a Certificate of Participation from the Harvard University of Continuing Education
Topics Covered
Understanding Disruption
What is digital disruption and how does it affect your business?
Framing the digital challenge
Defining your digital identity and your digital vision
The Power of Reinvention
The new competitive advantage: mastering what matters now
Picking what you will pursue, and knowing when and how to reinvent yourself
Exploiting the power of your core business
Mapping your market
Leading Digital Strategy
How "digital" changes the customer experience
Creating value by seeing what's next
Creating connected experiences
Redesigning your customer experience
Leading a High-Intensity Culture
Defining your organization's digital capabilities
Managing a high-performing team during digital transformation
Marketing your digital manifesto
Creating a digital communication plan
Who Should Enroll
This program is designed for those with at least 4-5 years of leadership experience that serve as business and technology leaders, analysts, consultants, product owners and stakeholders at all levels across all industries. It is particularly helpful for those who are charged with managing teams, clients, business units, or products through their organization's digital transformation in the wake of disruptive changes.
Expand Your Network
With participants from more than 100 different countries and a variety of industries, Harvard Professional Development Programs provide you the opportunity to gain fresh perspectives and unique insights as you learn alongside peers with similar roles who face like business challenges.
Learn More About Our Participants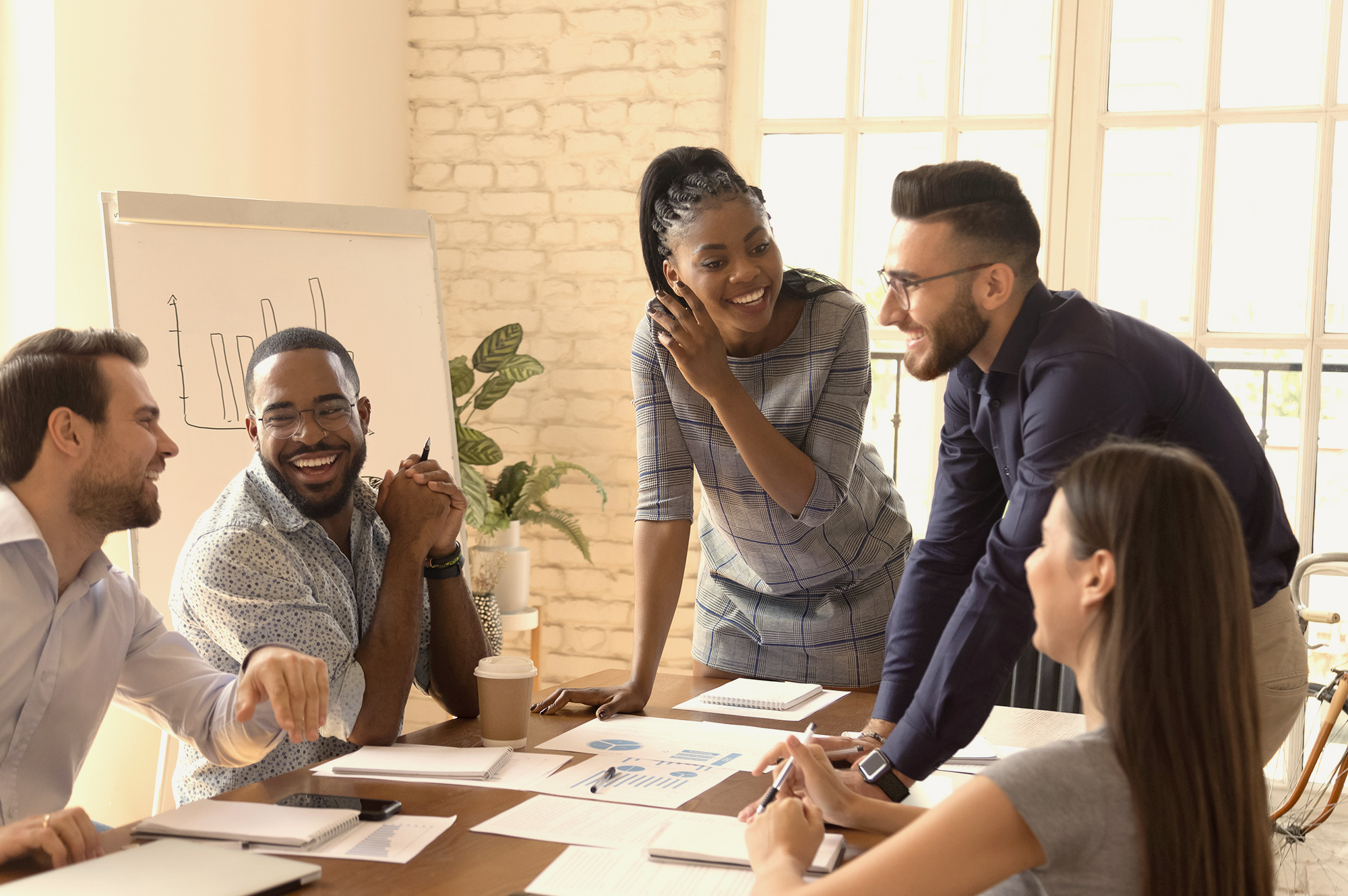 Participant Success Story
"Pamela Rucker was really inspiring … She explained very complicated processes … in a way that was not only understandable at that moment, but in such a way that enabled you to go back and execute it within your organization."
Andrew Wilder, Senior Director of Regional IT Security, Nestlé