Do you have a team, department or division that would benefit from group training? Our custom programs provide just that. We'll work with you to understand your challenges, and then we'll identify a program that best addresses your needs.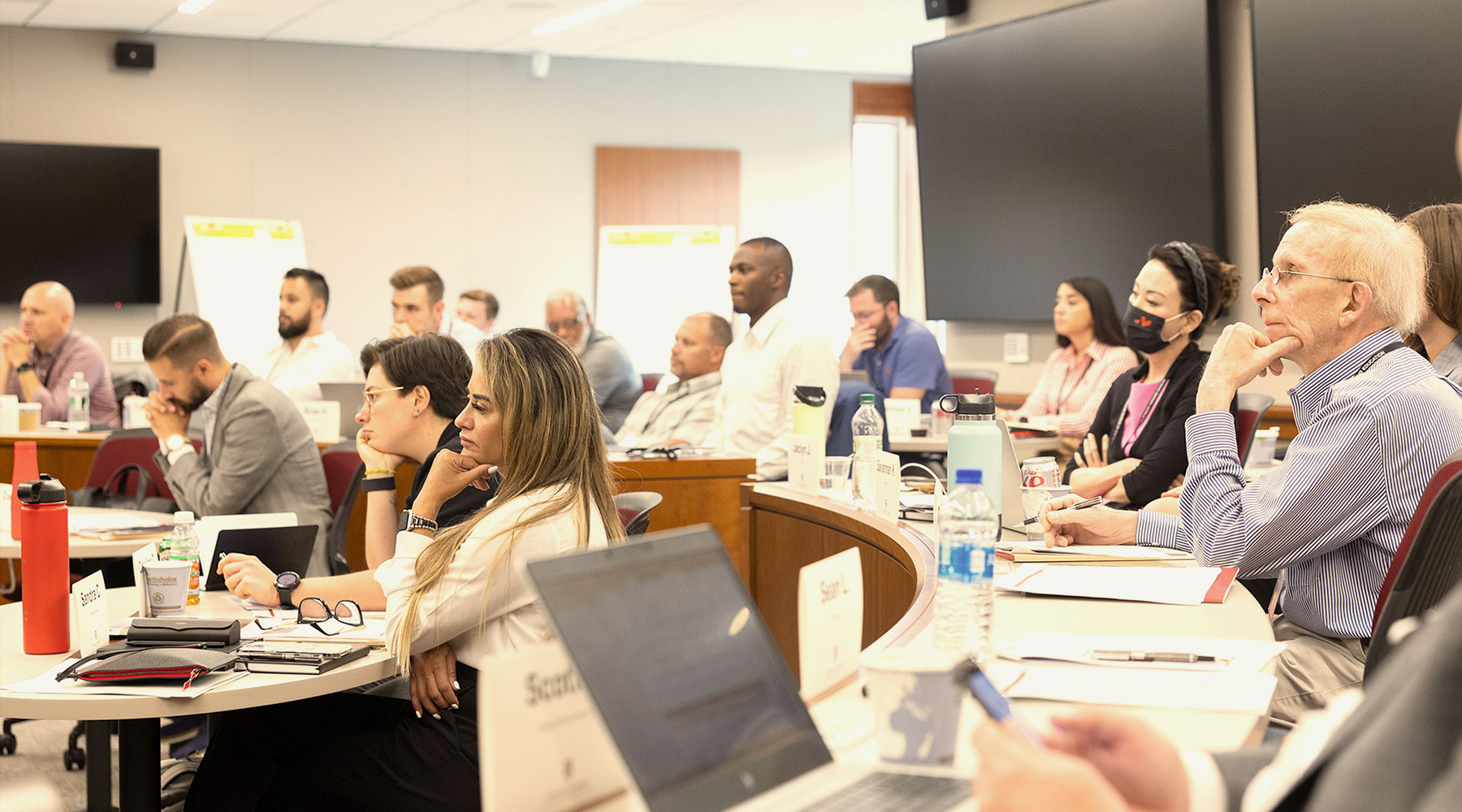 How Your Team Will Benefit:
They will develop common terminology to improve their communication and enhance how they address business issues
Together, they will master essential business concepts
They will strengthen bonds through working together on an actual team challenge
They will come away energized, recognizing and strengthening their potential
I speak for the entire EQ Team when I say that this was time well-spent – we came away with a new vocabulary, new ideas and most importantly, renewed perspective on how we might challenge ourselves and the organization toward a quantum-leap transformation!

Bill Grotevant, Director – Human Resources, Energetiq Technology
Our Instructors
Our Harvard instructors are leading industry experts who work across all types of organizations of all sizes. They will engage your group in activities designed to meet your organization's unique goals and ensure participant engagement.
Available Formats
Our highly flexible sessions can be held on-campus, online, or at your organization's chosen facility.
In-person sessions are typically 2 to 4 days in length and are full-day, immersive experiences.
Live online programs provide scheduling flexibility with sessions available in shorter blocks, which can be delivered over several days or weeks.
Retreats and Speaking Engagements
We can also facilitate a range of speaking engagements, from large conferences and keynote addresses to small group retreats – our team and faculty are available at every step to plan the right content for your group's needs.
At-a-Glance
Typical Cohort Size (10-45)

Harvard Professional Development Program Instructors

4–6 Month Development Process

On-campus, Online, or at Organization Site

Harvard PDP Certificate of Participation

Strategic Consultation with PDP Team

Choose from any PDP Program
Interested?
If you are ready to explore an exclusive program for your organization, please fill out this form so that we can learn more about your team and their goals for this engagement.