Consider an exclusive offering of one of our open-enrollment programs for your team – either on site at your facility, online, or as an energizing retreat in our dedicated space at Harvard University.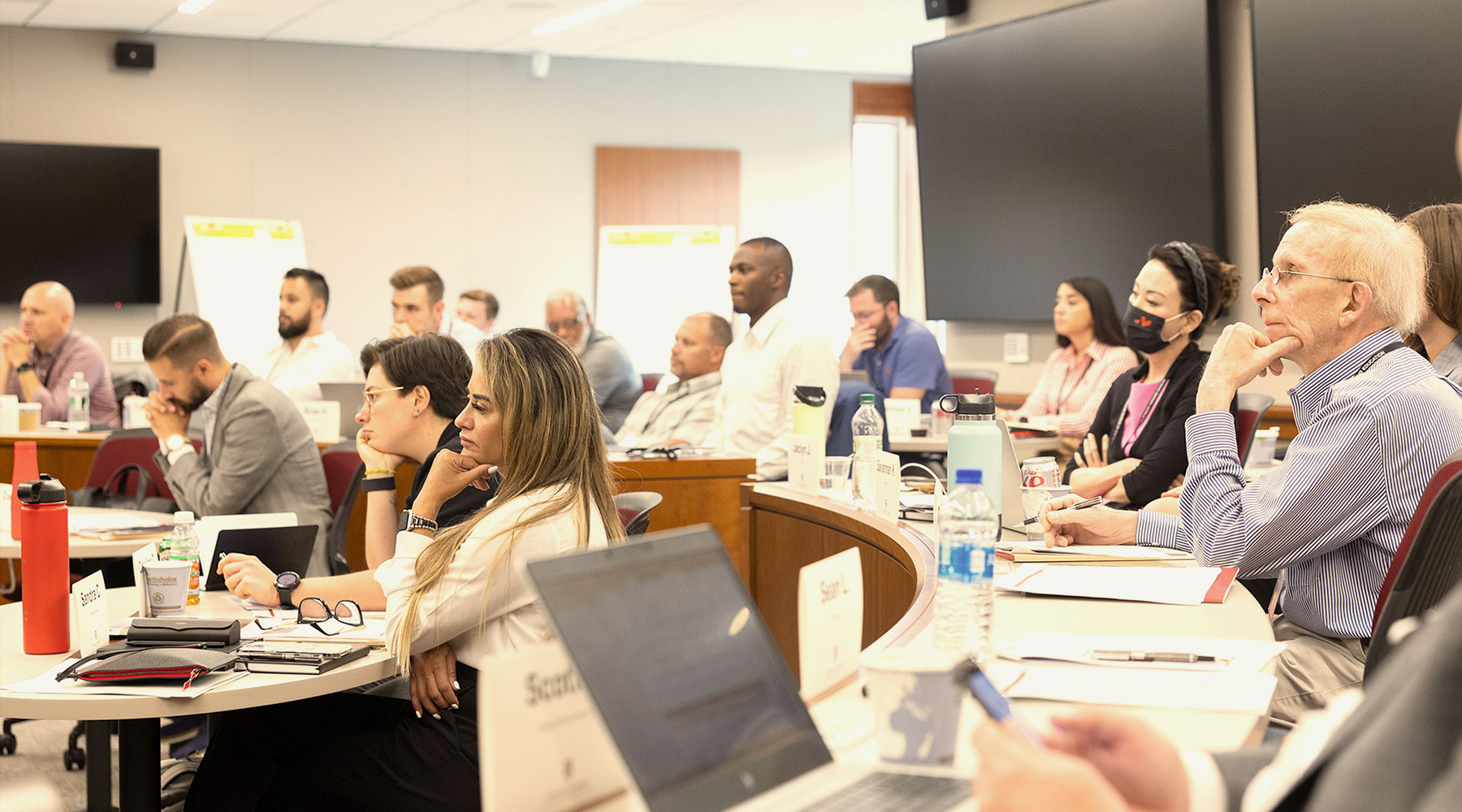 We work with you to select the program area of focus, based on your needs. Our talented instructors—who work with organizations of all sizes and types—then adapt a program from our existing offerings to meet your organization's unique goals.
Team Benefits
Develop a common vocabulary to strengthen your team's communication
Work together on actual team challenges during the session
Master essential business concepts together
Unlock your team's potential with team building exercises to strengthen and energize your team
Provide value to your organization without substantial time commitment
Select from a quality curriculum available for those with different levels of experience
Available Formats
Sessions can be held at our location on-campus, on-site at your organization, or online.
In-person sessions are typically 2 to 4 days in length and are full-day, immersive experiences. Live, online programs provide scheduling flexibility with sessions available in shorter blocks, which can be delivered over several days or several weeks.
Group Size
We can accommodate groups from 20 to 45 participants.
(Groups of 6 or fewer can attend one of our scheduled open enrollment programs together at a discount; groups of 7 or more are welcome to attend multiple open enrollment programs for a set discount, with availability. See our registration policies).
Interested?
If you are ready to explore an exclusive program for your organization, please fill out this form so that we can learn more about your team and their goals for this engagement.