Mark Esposito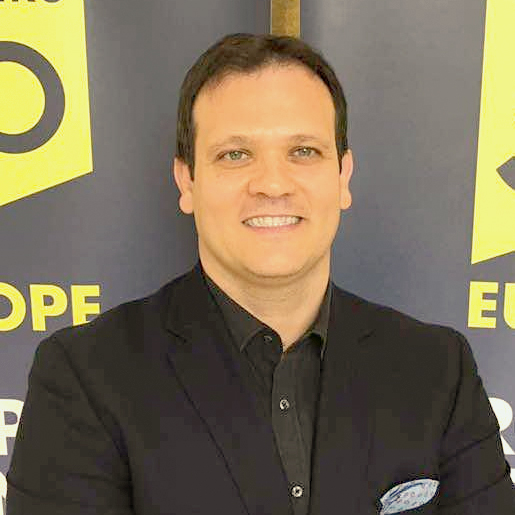 Dr. Mark Esposito is recognized internationally as a top global thought leader in matters relating to The Fourth Industrial Revolution (4IR), the changes, and opportunities that technology will bring to a variety of industries. He is co-founder and Chief Learning Officer at Nexus FrontierTech, an AI scale-up venture. Dr. Esposito was inducted in 2016 in the radar of Thinkers50 as one of the 30 most prominent rising business thinkers in the world. He is a global expert of the World Economic Forum and advisor to national governments.
Since 2011, Dr. Esposito has been an instructor with Harvard Professional Development Programs where he teaches in highly rated programs such as Artificial Intelligence in Business: Creating Value in Machine Learning and Growth Strategies: Identifying Opportunities in Market Trends. His new program, Understanding the Fintech Markets and the Power of Blockchain will be launched in July 2021. Dr. Esposito also teaches at Harvard Extension School and is a Professor of Business and Economics at Hult International Business School. He served as Institutes Council Co-Leader in the Microeconomics of Competitiveness program (MOC) at the Institute of Strategy and Competitiveness at Harvard Business School under the mentorship of Professor Michael E. Porter where he remains as an affiliate faculty of the MOC program.
Dr. Esposito is a non-resident Fellow at the Mohammed Bin Rashid School of Government in Dubai and Research Associate for the University College London, Blockchain Technologies. He serves as Senior Advisor at Cambrian Futures, a global advisory deep technology thinktank. Since 2020, Dr. Esposito is a Subject Matter Expert for the National Program on Artificial Intelligence and in the Centennial Lab at the Prime Minister Office of the UAE. He is fluent in 6 languages and in his nonacademic life, he holds the rank of Master Instructor, Black Belt IV Dan, at the International Budo Institute in Canada.
Dr. Esposito's research focuses on the interlink between policy, business and technology and he researches the impact that the transformation of the 4IR technologies will bring to an array of industries. He writes both professional press and academic pieces on the future, foresights and systems analysis and he has been investigating socio-economic complexity since his time at Michael Porter's Institute for Strategy and Competitiveness at HBS when he served as Institutes Council Co-Leader. Dr. Esposito is a prolific author with several articles, books, several chapters, and case studies, mainly on clusters and clusters theory. He has participated in 6 reports for the World Economic Forum and is an active contributor to Project Syndicate and Harvard Business Review. His next books will be with MIT University Press, on the great reset ahead of us and with Cambridge University Press on the emergence of the 4IR in emerging economies.
Programs Mark Teaches
Artificial Intelligence in Business: Creating Value in Machine Learning
Growth Strategies: Identifying Opportunities in Market Trends