Overview of Strategies for Leading Successful Change Initiatives
Staying ahead of the competition requires innovation. And innovation requires creating and driving change. Change initiatives, therefore, are one of the most crucial components of any successful strategic plan.
In this highly interactive two-day program, you'll delve into the nature of change, examine why change is important, and explore why so many of these initiatives fail. You'll develop a deeper understanding of the links between corporate culture, change management, and innovation. You'll learn—and practice—the tools you'll need to launch and lead successful change initiatives.
This program is designed to offer proven frameworks and actionable takeaways grounded in real-world case studies. At the conclusion of this powerful program, you'll have the knowledge and skills to successfully initiate and implement change initiatives, empowering you to contribute at a higher level to your organization's performance and success.
Who Should Register for Strategies for Leading Successful Change Initiatives?
This program is designed for managers who lead or participate in change initiatives for their organizations. The program is open to any professional seeking to improve their leadership skills in the area of change management, and may be especially appropriate for individuals with titles such as:
Program Manager

Team Lead

Senior Manager

Director

Vice President

C-Suite Executives, including COO or CEO
The leadership skills you'll develop in this program will benefit your team and your organization, whether you work for a for-profit company, a nonprofit organization, an educational institution, or a government agency.
Teams are encouraged to attend, as they will return with shared concepts and strategies that improve teamwork and enhance the learning impact across the organization. Explore our group discount policy for more information.
Upon successful completion of this program, all participants will earn a Certificate of Participation from the Harvard Division of Continuing Education.
Benefits of Strategies for Leading Successful Change Initiatives 2-Day Session
During this unique two-day program, you will learn critical skills and tools to drive innovation through the creation and implementation of successful change initiatives.
You'll explore frameworks on which to build a roadmap for actionable change, as well as develop strategies for overcoming challenges and managing resistance to innovation and change.
You will build foundational knowledge that will enable you to:
Drive enduring positive change in your organization

Develop culture and operational processes that enable innovation

Improve return on investment in and value creation through change management

Launch the right initiatives at the right time and for the right reasons

Jumpstart your next change initiative with an action plan
Most importantly, this dynamic, interactive program offers actionable insights and takeaways that you can apply immediately upon your return to your organization.
Curriculum
This two-day program is designed to be highly interactive and discussion-driven, maximizing your learning experience through in-depth interactions with our expert instructor and fellow participants.
Session modules are organized around short presentations, dynamic classroom exercises, exploration of case studies, and small- and large-group discussions. During these sessions, you'll explore topics such as:
Designing, developing, and deploying innovation

Using projects as engines of change

Choosing the best strategy and tactics for different types of change

Profiling and identifying change agents to prepare your organization for the challenge of change

Aligning stakeholders behind your vision

Understanding and overcoming the pervasive resistance to change

Building trust—and maintaining it

Maximizing opportunity and realizing value throughout a change initiative

Addressing problems early—and knowing when to pull the plug
Costs
Strategies for Leading Successful Change Initiatives is a two-day program in our state-of-the-art classroom space in the heart of historic Harvard University. Program tuition is $2,895 plus the cost of travel for on-campus programs.
June Schedule
Day 1
• Resistance Management
• Great Enablers for Leading Successful Change Initiatives
• Case Discussion
Day 2
• The Trust Prescription for Innovation and Change
• Preparing People and Organizations for the Challenge of Change
*This schedule is subject to change.
Instructor
David is a recognized authority on innovation, managing change initiatives, strategic planning, and gaining competitive advantage. He serves as a lecturer at Harvard Extension School. Previously, he spent 20 years at the Harvard T.H. Chan School of Public Health, where he served as associate dean.
Certificates of Leadership Excellence
The Certificates of Leadership Excellence (CLE) are designed for leaders with the desire to enhance their business acumen, challenge current thinking, and expand their leadership skills.
This program is one of several CLE qualifying programs. Register today and get started earning your certificate.
Learn More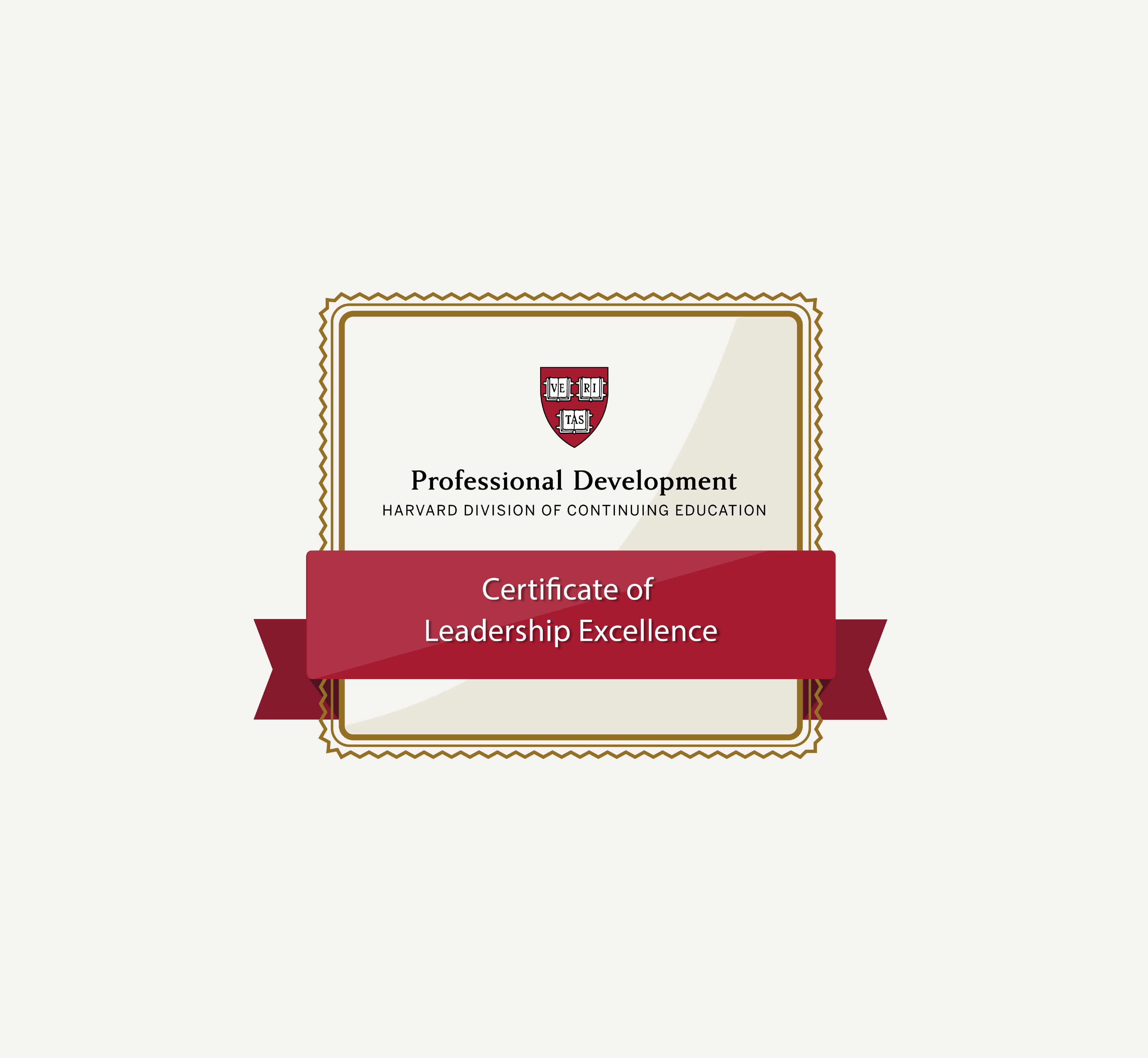 FAQs
What Will be Taught in This Change Initiative Class?
The Strategies for Leading Successful Change Initiatives program teaches actionable strategies that will help you design a strategic plan for innovation, as well as advocate for and lead that plan through implementation and completion.
The discussion-based modules offer frameworks for developing trust and preparing people and organizations for change initiatives. The program will teach you successful strategies for managing and overcoming resistance so you can return to your organization prepared to lead your organization through successful innovation and change.
How Long Does Strategies for Leading Successful Change Initiatives Last?
Strategies for Leading Successful Change Initiatives is a two-day program. You'll spend your two days on campus in our state-of-the-art classroom space in the heart of historic Harvard Square in Cambridge, Massachusetts. The program includes an informal networking event on the evening of the first day of the program.
How Will Implementing Change Management Initiatives Help Me in my Career?
Developing a roadmap for innovation, managing resistance to strategic change, and implementing change initiatives are critical for any organization seeking to stay relevant and competitive in today's fast-moving and rapidly-changing world.
At the same time, they are also some of the greatest challenges leaders face as they seek to bring value to their organization.
Adding these skills to your professional toolbox is an excellent way to advance your leadership career in almost any industry, as well as help your organization realize the benefits of successful innovation and change.
What Skills or Experience is Needed Before Taking This Class?
You do not need any specific skills or experience before taking this program. The program is designed for individuals who are in a leadership role and who have some leadership experience. The program is especially appropriate for individuals interested in developing and driving their team's or their organization's ability to innovate and change successfully.