Professional development is often considered an individual endeavor. Yet companies are seeing the value in offering targeted educational opportunities to teams to support their growth as a whole, both as team-building exercises and employee benefits.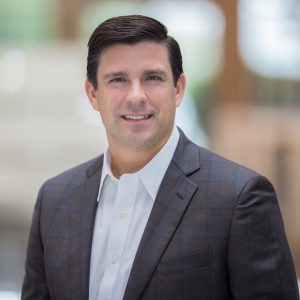 Such is the case for The Associated Press's Americas Media division, a team that took a proactive approach to employee development during the pandemic.
For companies aiming to develop employees, the biggest challenge is often knowing where to start. In this post, we'll detail how and why this top employer chose Harvard Professional Development Programs to upskill and educate its staff members.
The Associated Press Finds Opportunity in Harvard's Professional Development
Michael Fabiano is the vice president of Americas Media at the AP, heading a team of account managers whose job is to sell content licensing, data, fact checking and production services to companies—from commercial businesses to news organizations—that want to use content for internal research or external publishing.
(Fabiano is also the president of the Harvard Extension Alumni Association and an appointed director to Harvard Alumni Board). He completed his Master of Liberal Arts in journalism in 2016.)
Ordinarily, his team travels frequently for business. The Covid-19 pandemic put a halt to much of that travel, so Fabiano sought a productive use for the travel budget that would otherwise go unused.
"I thought, how can I retool this team in the meantime with everybody working from home? And what's the best way to get this team ready for next year to remain competitive?" said Fabiano.
The solution was to choose an online program that would provide value without a substantial time commitment, while offering a quality curriculum for employees with different levels of experience.
After objectively evaluating multiple programs and offerings, Fabiano chose Harvard Professional Development because of its quality, the value per person, and the depth of experience of its online teaching and learning team.
"Negotiation is a definitive skill set and Harvard has a mature capability in teaching online. Many teachers around the world are struggling with this, where [Harvard Division of Continuing Education] has decades of experience," said Fabiano.
How The Associated Press Made It Happen
Negotiation is a key part of the Americas Media team's skill set, and team members had varying levels of experience. As such, Fabiano identified two sessions per program that employees could choose between, Negotiation Skills: Strategies for Increased Effectiveness (Online) and Advanced Negotiation Strategies (Online).
In addition, he worked with Harvard's Professional Development team to space out the scheduling of his team's sessions so employees would be immersed both with people from other companies and their own colleagues within the program.
The ability of a sales team to have a shared language of negotiation not only helps them operate better as a team, but also supports their individual deals.
"It's one of those skills that there is a definitive analysis process and methodology," said Fabiano. "Teams that learn together are more adaptable and resilient."
In total, 20 members attended programs between September and December 2020. Three more attended in Q1 2021 and three more are scheduled this year, for a total of 26 attending the negotiations classes. Three employees are scheduled additionally for Strategic Sales Management in 2021. Details were kept in a spreadsheet that indicated who was attending which program and when, as well as a cost breakdown.
Fabiano also simplified the logistics by having team members register themselves and put the cost on their corporate cards. This eliminated the complexity of registration.
Gaining Buy-In and Measuring Success
From a business perspective, it's important to identify for senior management exactly how professional development opportunities will benefit the organization. To do this, Fabiano used his negotiation skills.
"I made a business case and developed a strategy. I prepared a spreadsheet highlighting the potential ROI—the cost justification for this versus the potential return," said Fabiano. "We could break even within the first month, if not exceed revenue in the first quarter, by just having 20 people who can negotiate better."
On an individual level, success was measured by an employee survey gauging participants' opinions on the program. Employees responded very favorably to their experiences, highlighting the terms and concepts that they have already started using in daily emails and discussion.
"The survey results from the negotiations training were above and beyond anything I expected," said Fabiano. "The team really absorbed the key concepts, repeating them back in their comments highlighting broad adoption and understanding of the material."
Additionally, Fabiano will evaluate performance improvement for each team member following completion over time.
On an organizational level, leaders gauge success by evaluating the team's sales outcomes and customer satisfaction. Importantly, employee satisfaction is also an indicator of success.
"That is success in and of itself, given the state that we're in and working decentralized for so long," said Fabiano.
Early Results Show Promise
Just months after sending employees to Professional Development Programs on negotiation, the team is already operating more consistently with shared techniques and vocabulary.
"It's already helped in a major negotiation we're having," said Fabiano. "We do a lot more values-based or integrative negotiation than we ever did, I've been impressing that upon the team. That's new because it's a different way to negotiate."
In this type of negotiation, both parties share their goals and disclose information up front, rather than try to meet halfway. This approach allows the Americas Media team to brainstorm how they can help a prospective partner achieve their goals.
Fabiano said it's still too early to determine their return on investment for the programs, but that the main benefits so far have been consistency in operations, processes, negotiations strategy, and employee engagement.
Consistency ensures that every prospect and partner who interacts with the team gets the same high-quality experience. It also gives individual members a well-formed methodology they can follow when negotiating deals.
Employee engagement, particularly in a competitive market, not only helps with retention and satisfaction, but performance as well. "It's hard to put a price on a motivated workforce," said Fabiano.