Zach Fodor
Lead Onboarding Coach, Otus, Chicago, Illinois.
---
---
Zach participated in the Harvard Professional Development Program Leadership Communication in a Virtual World.
What interested you in Leadership Communication in a Virtual World?
Otus is a software-as-a-service company that provides school districts with one platform with which they can teach, grade, analyze, and plan. As a lead onboarding coach, I work with new clients who are going through the implementation process. I help them through their initial training and professional development, as well as help them define their longer-term goals and create a plan, or really a journey, to meet those goals for success.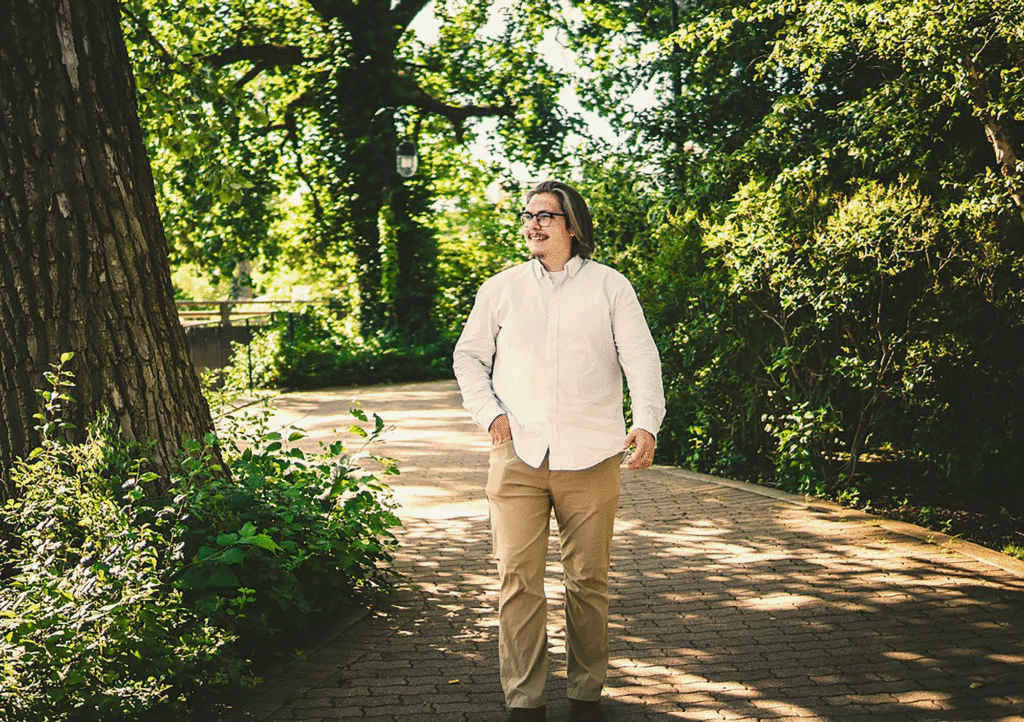 One thing that struck me about the Harvard Professional Development Program was the opportunity to learn from industry leaders. Jill Slye, the instructor, told us that there were 12 different industries represented in our particular program.
Most importantly, however, I saw this program as an opportunity to learn methods and strategies that would enable me to better communicate in a virtual capacity. Pre-COVID, I used a blend of on-site and virtual communication in my role. With the shift to fully remote work in 2020, I had to reexamine how I could help build a path for success for our clients and really communicate more effectively during this time of change and uncertainty. That's what inspired me to take this program. The skills that I gained really helped me build trust with our clients through these uncertain times.
Ultimately, I'd say, what I really loved about this program is that now I have a toolbox. Now I have the skill sets, tools, and strategies, as well as insight from multiple industry leaders, that I can utilize to achieve my goal, which is to communicate for maximum impact. When we're working virtually, we don't always have a lot of time, so we need to be organized in how we get all the information and the resources that we need to help the client be most successful.
How has the program helped you make a difference in your role or your organization?
The program really helped in terms of my agility and developing my process of communicating, whether we're in person or in a virtual capacity. Beyond that, I gained skill sets and knowledge to help with creative flexibility and problem-solving that I need as I work with districts throughout their implementation journey. The program helped me better communicate but also better motivate and inspire them to realize the most value out of our product.
For example, with the skills I gained from the program, I created a training roadmap, a single document that offers each school district a clear, organized task sheet where they are able to see exactly what's expected throughout their journey with Otus. The program helped me make this document into a living, breathing, flexible plan that is much better suited to help us navigate the process virtually.
What was your most memorable takeaway from the program?
One of my favorite exercises in the program was the communication baseline assessment. We looked at 15 plus different communication traits that are important whether you're face-to-face or in a virtual capacity. Many of these communication traits, like vocal variety, storytelling, empathy, responding and identifying feedback opportunities, and multitasking, for example, are things that we juggle all the time. I enjoyed the opportunity for self-reflection about how I communicate, what my strengths are, and the opportunities for improvement. Gaining insight about how I communicate, both from the assessment and from feedback from my cohort in the program, was really, really beneficial.
Other critical lessons included engaging the audience, offering Zoom polls, conducting breakout rooms, creating a safe space to enable communication. It was exciting to be able to apply these lessons almost immediately in my day-to-day interactions with my clients.
What was the most challenging aspect of the program for you?
There was definitely a lot of opportunity to think about how my communication style might be viewed from my audience's perspective. I wouldn't say it was a challenge, but it was a great opportunity to think through how I communicate so I can continue to improve. The structure of the course, the way that the content was delivered, and the collaborative nature of the program—being able to work with industry leaders—was really helpful and really beneficial as we digested the material.
Is there anything else that you would like to add or share about your experience at Harvard Professional Development Programs?
I am really grateful for the opportunity to learn from Jill as well as the other participants in our program. Communication is very important, so this was a really awesome opportunity to refine some of my skills and learn some new strategies
Describe your experience at the Harvard Professional Development Program in one word.
Actionable.
This interview has been edited for length and clarity.