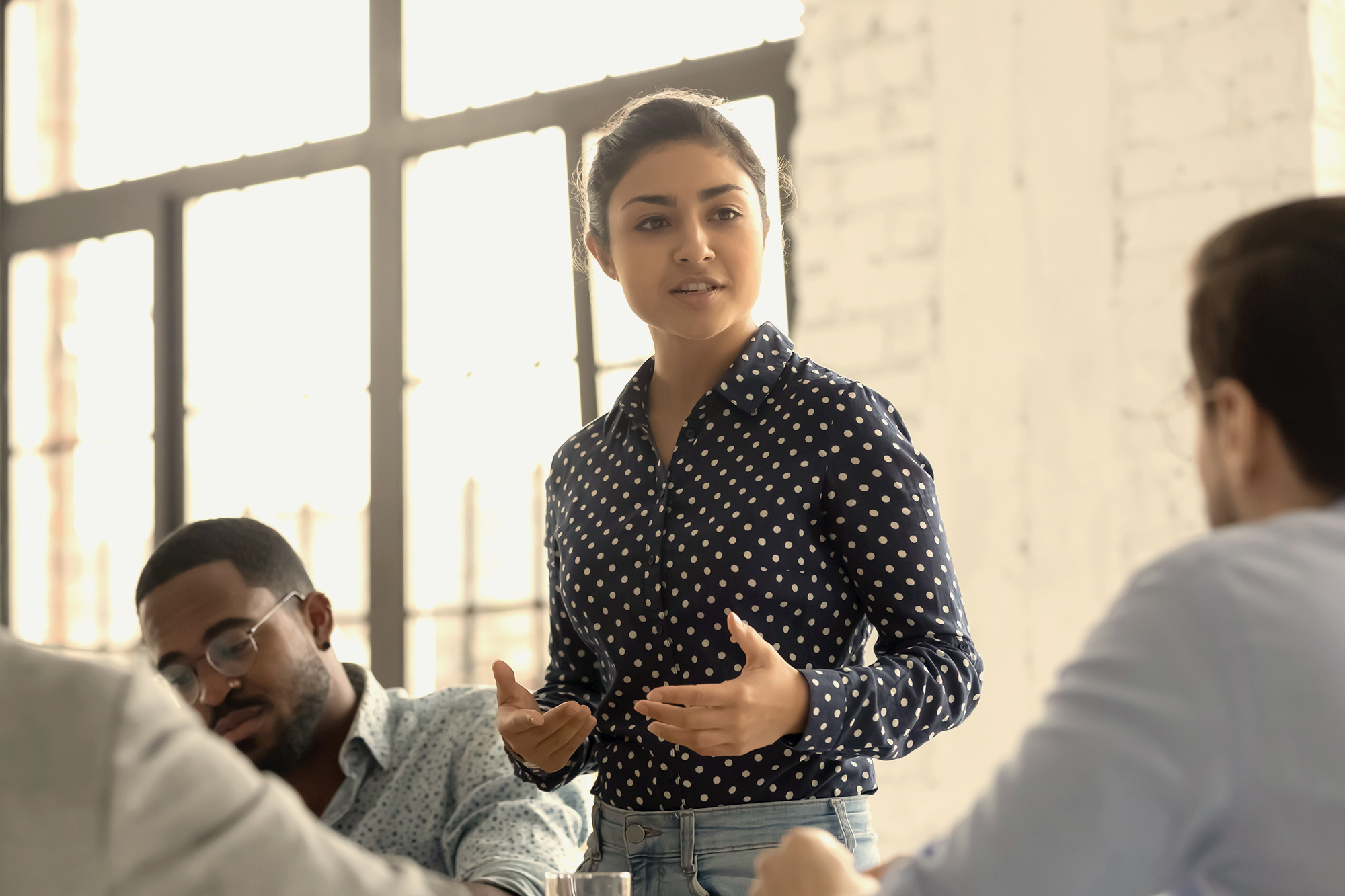 Learn Leadership Communication Skills
Learn to leverage communication techniques to persuade audiences and guide outcomes. Through our programs, you will explore key strategies and gain effective tools to engage and inspire others across a variety of business contexts.
Current Leadership Communication Programs
Why Study Leadership Communication at Harvard
Enhance your communication skills with one of our leadership communication courses. Our programs cover topics such as improving your ability to influence and motivate others, building trust and alliances across the organization, effectively communicating complex information – all ultimately helping you to improve your ability to communicate as a leader.
When you take a professional development course with us, you'll learn from industry experts alongside peers from around the world who bring a global perspective that can be invaluable in today's interconnected business landscape. The instruction is dynamic, and interactive ensuring the application of concepts through activities, case studies and role-play. At the end of your program you will return to your office with new leadership communication skills that can help you be more successful in your role and across your organization.
How Classes Work
We offer three different types of formats for programs: on campus, live online, and hybrid.
On-campus programs take place in our dedicated state-of-the-art classroom space on Harvard's campus at One Brattle Square, Cambridge, MA.
Online programs are held via Zoom where you receive the same content online as on-campus, but from the convenience of your home or office.
Hybrid programs are available both live online and on campus. Online participants are fully integrated into the program with the ability to see, hear, contribute, and network alongside your in-person counterparts.
What You Earn
After completing a program, you receive a Certificate of Participation from the Harvard Division of Continuing Education, further validating your expertise in the field. Taking the step to earn a certificate from a professional development program can signal to your employer that you are open to new experiences and enthusiastic about continuing to learn and grow.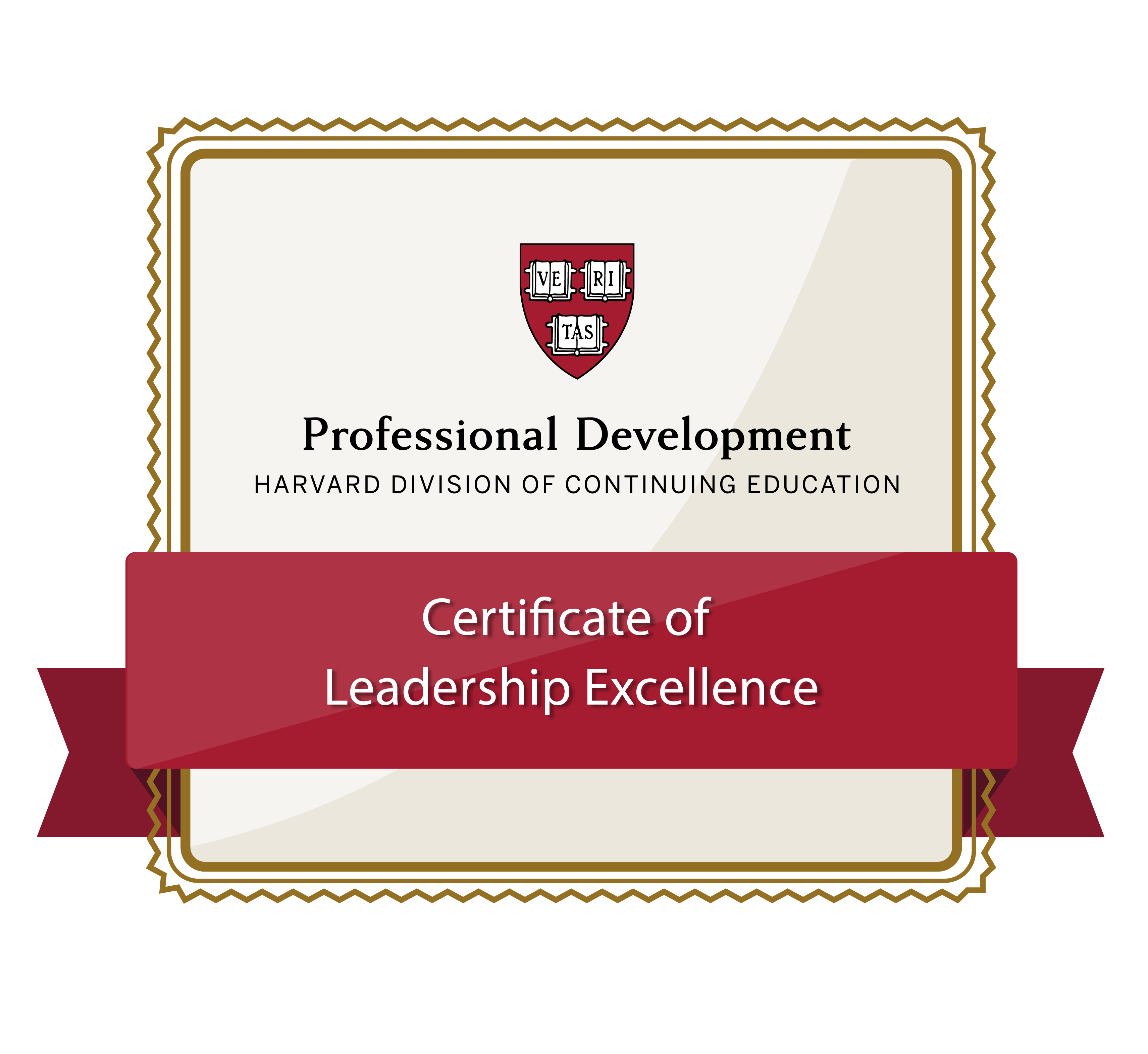 Some business strategy programs may count toward a Certificate of Leadership Excellence (CLE).
When Courses Are Offered
Many of our programs are offered multiple times a year in several formats. Miss the deadline to register? We bring popular programs back year after year — sign up to get notified when new dates are available.
Costs
The cost of a professional development program depends on the format you take it in and the length of the course. For more information about pricing, please visit your desired program page.
Leadership Communication FAQs
What is leadership communication?
Leadership communication is the expression and conveyance of a leader's vision, goals, and intentions to their team in a clear, concise, and honest way. It encompasses various forms of communication — such as speeches, meetings, or emails — and involves listening, providing feedback, and fostering a dialogue.
What are the benefits of taking a communications course at Harvard?
When you participate in a leadership communications course at Harvard Professional Development, you are learning from instructors who are leading industry experts. Through a combination of theory, practice, and real-world examples, these courses will have you returning to the office equipped to move your own communication skills forward.