What You'll Learn
As your responsibilities grow, effective organizational communication can help you succeed—or hold you back. In any business role or function, you must be able to convey your ideas in ways that drive thoughtful debate, consensus, decisions and action.
This program is designed for individuals interested in developing essential communication skills to become more persuasive and credible communicators within a variety of settings. You will learn strategies, practical tools, and proven techniques to sway a group to your point of view and help you project a more polished and professional image. From one-on-ones to large groups, and from informal settings to formal presentations, you will become a more confident communicator.
Through large and small group activities and real-time feedback, you will put these techniques into practice, test out new approaches, and learn to communicate with greater poise, clarity, and conviction. You'll leave the program with the skills needed to successfully interact with others in professional settings.
Program Benefits
Learn to influence and persuade others without formal authority, and increase your overall interpersonal and organizational effectiveness
Develop communication strategies for different business situations and audiences
Learn how to create a compelling structure for your messages that moves your audience to action
Develop meaningful insights and convey recommendations more effectively
Cultivate your personal leadership and communication style to connect authentically with your audience
Practice how to deliver difficult messages and achieve desired results
Learn skills to think on your feet when in a position to deliver impromptu messages
Earn a Certificate of Participation from the Harvard Division of Continuing Education
Topics Covered
Generating ideas for organizing, preparing, and delivering effective presentations
Building trust and credibility quickly, and effectively handling resistance
Learning and applying the principles of logical reasoning to lead your audience to action
Using various communications strategies (e.g. body language, persuasion) to achieve desired outcomes
Understanding the powerful impact of storytelling and learn how to incorporate stories in your communications
Leading and communicating in a crisis
Who Should Enroll
This program is appropriate for business professionals at all levels of experience looking to improve their communication skills or deliver messages across diverse stakeholders, such as C-suite executives, cross-functional colleagues, employees, customers, and strategic partners.
Leaders and professionals who need to simplify complex content for their audience will find this program helpful.
October Schedule
Day 1
• Building Trust and Credibility
• Structuring Communications into a Compelling Narrative
Day 2
• Leading and Communicating in a Crisis
• Optimizing Non-Verbal Communications
Instructor
Michelle is the founding partner of Acuity Partners, a boutique consultancy in Chestnut Hill, MA. She helps clients develop effective business, marketing, and communication strategies. Michelle received her MBA from Harvard Business School and a Master of Science in Applied Mathematics from Stanford University.
Certificates of Leadership Excellence
The Certificates of Leadership Excellence (CLE) are designed for leaders with the desire to enhance their business acumen, challenge current thinking, and expand their leadership skills.
This program is one of several CLE qualifying programs. Register today and get started earning your certificate.
Learn More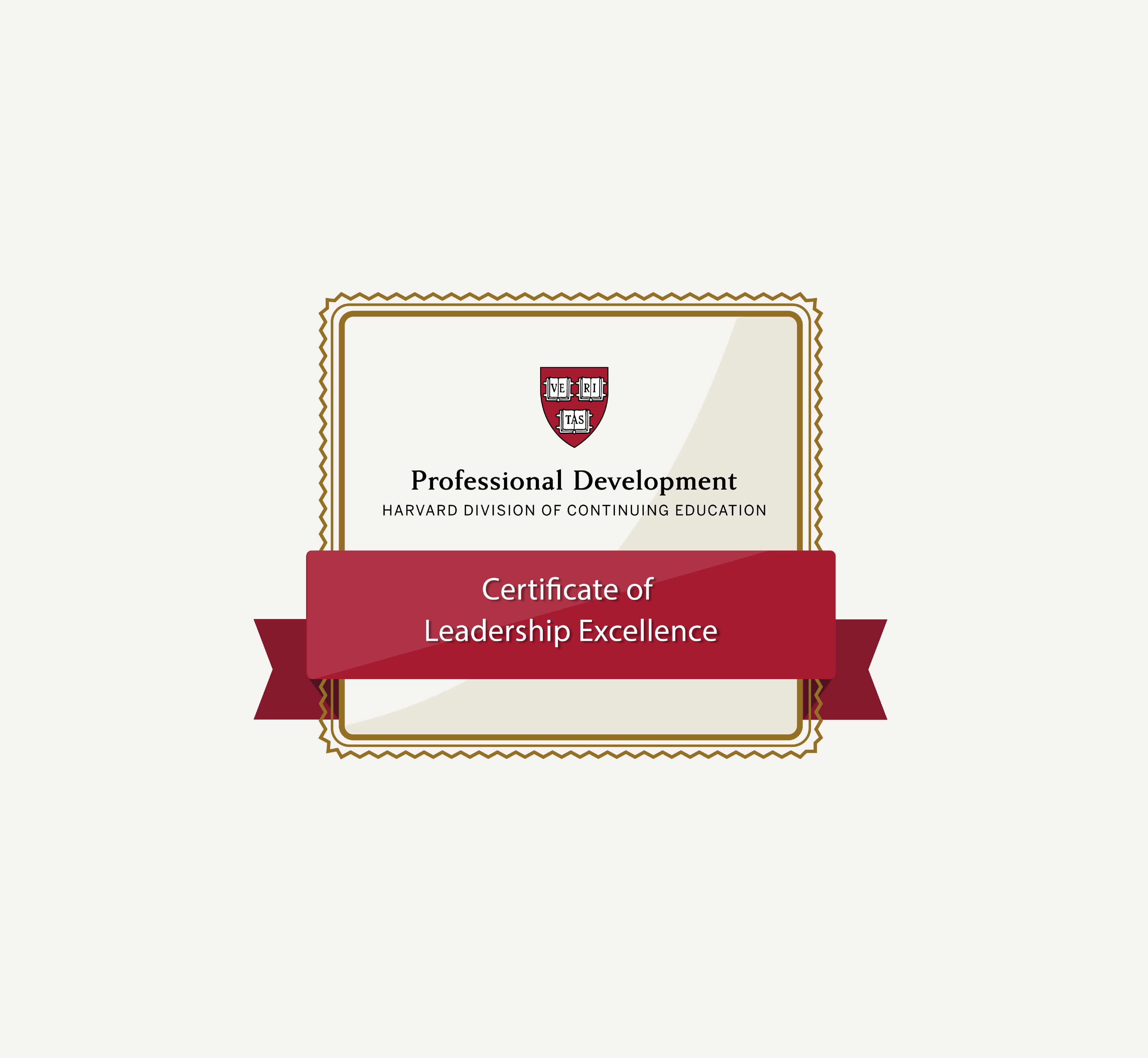 Notes For This Program
Participants must be fluent in English to participate fully in individual, small group, and large group discussions and exercises.
Note: This program focuses on organizational communications across key stakeholders. It is not suitable for politicians looking to communicate to their constituents or for those looking for media training.