Communication Strategies Program Overview
Communication Strategies: Presenting With Impact, a Public Speaking Course
Public speaking—whether delivering a presentation, making a pitch, or leading a group discussion—can cause even the most confident leader to break a sweat. Yet communicating your message with poise, confidence, and conviction is an essential leadership skill. Mastering your public speaking and presentation skills will enable you to inspire your audience as well as build trust and credibility.
Through oral presentations and small group activities, you will put proven public speaking techniques and tools into practice, test out new approaches, and learn to communicate clearly and confidently. Discover the powerful impact of storytelling and practical persuasion skills to authentically illustrate your message. Learn how to effectively organize materials to blend analytical and emotional content into a compelling story, and incorporate dynamic introductions and memorable endings into your presentations.
Who Should Register for this Public Speaking Course
This communication program is appropriate for business professionals at all levels of experience who would like to enhance their communication skills to succeed in delivering impactful presentations. It is ideal for anyone in a role that requires ceremonial speaking, persuasive speaking, or any other type of public speaking, regardless of industry or years of experience.
All participants will earn a Certificate of Participation from the Harvard Division of Continuing Education
Participants must be fluent in English to participate fully in fast-moving discussions and exercises.
Benefits of Communication Strategies: Presenting With Impact
This communication strategies program is designed to offer new techniques to improve your public speaking skills. Key takeaways from the program will help you improve your ability to persuade and influence your audience in large- and small-group settings.
During this public speaking training course, you will:
Learn guiding principles of making effective presentations
Build confidence in your presentation abilities
Cultivate your personal leadership and communication style
Learn strategies on handling hostile audiences
"Jill [Slye] shared invaluable tips that have helped me to reduce my anxiety and negative self-talk around my presentations while conveying a message that encourages others to affect change through empowering presentations." —Lizbeth Sanches-Acre
Curriculum
The curriculum for this communication strategies program is designed to be interactive and hands-on. You will practice the skills and techniques you are learning in real-time through small group activities and oral presentations during the program.
The curriculum will cover topics such as:
Effective delivery skills involving presence, vocal variety, body language, narratives and humor, and handling nerves
Crafting clear and concise messages
Understanding and connecting with your audience
Techniques for effective handling of Q&A sessions
Ways to gain buy-in and influence your audience
Strategies for online communications, webinars, podcasts, Zoom platforms, etc.
Costs
This public speaking course is offered in two formats:
On campus: a two-day program in our state-of-the-art classroom space in the heart of historic Harvard University. Program tuition for on campus is $2,895 plus the cost of travel for on-campus programs.
Online: meets for 3.5 hours one day per week for 4 weeks. Program tuition for online programs is $2,600.
September Schedule
Day 1
• Communication Overview
• Honing Your Personal Communication Style
• Developing Audience Centered Content
• Persuasion
Day 2
• Presentations
• Strategies for Online Communications
• Leadership Communication Model
*This schedule is subject to change.
Instructor
Jill Slye has over 30 years of experience in business and teaches in multiple capacities across various schools at Harvard University. Her classes cover topics such as the fundamentals of public speaking and leadership communication. She is the founder of A Sounding Board, LLC, a global public speaking coaching company.
Certificates of Leadership Excellence
The Certificates of Leadership Excellence (CLE) are designed for leaders with the desire to enhance their business acumen, challenge current thinking, and expand their leadership skills.
This program is one of several CLE qualifying programs. Register today and get started earning your certificate.
Learn More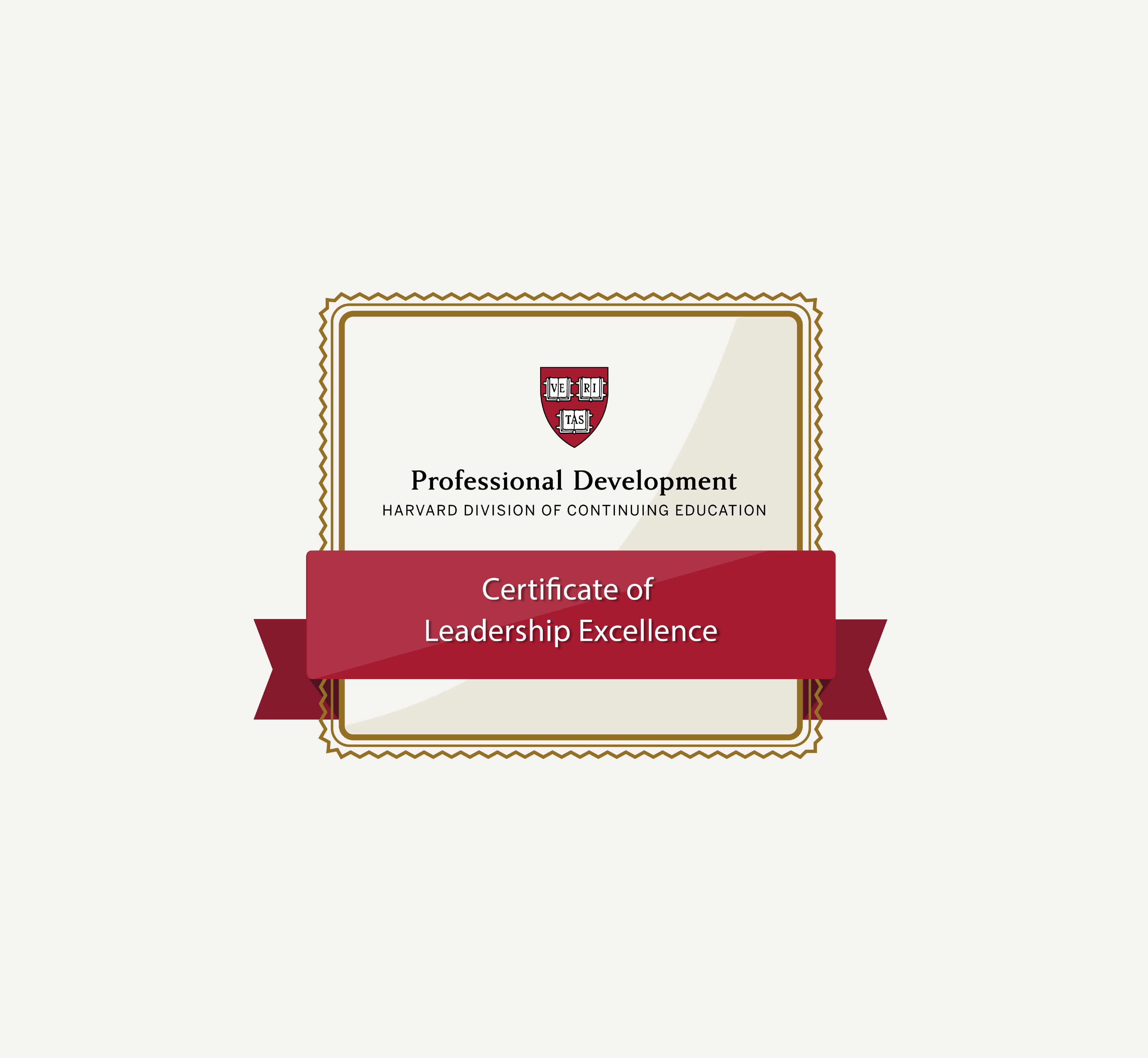 FAQs
How will this program help me improve my public speaking skills?
This program will help you improve your public speaking skills through hands-on practice of communication techniques and new approaches. As part of the program, you will engage in group exercises and oral presentations where you will receive feedback from the instructor and your peers to help you improve your skills in real time.
How will improving public speaking help me advance my career?
Public speaking is an important skill for any business professional, regardless of industry or role. To advance your career, you must possess the ability to convey your message with clarity and lead group discussions with confidence, regardless of the specific situation. Developing the techniques and strategies to communicate effectively will help build trust in your leadership skills more broadly.
What skills or experience is needed before enrolling in this program?
Participants do not need any specific experience or skills to enroll in this program. It is open to any business professional interested in improving their public speaking skills and their ability to communicate effectively and persuasively.