Lizbeth Sanchez-Arce
Student, Master's in Public Policy, Harvard Kennedy School of Government
Hillsboro, Oregon
Program: Communication Strategies: Presenting with Impact (online)
---
---
What motivated you to take Communication Strategies?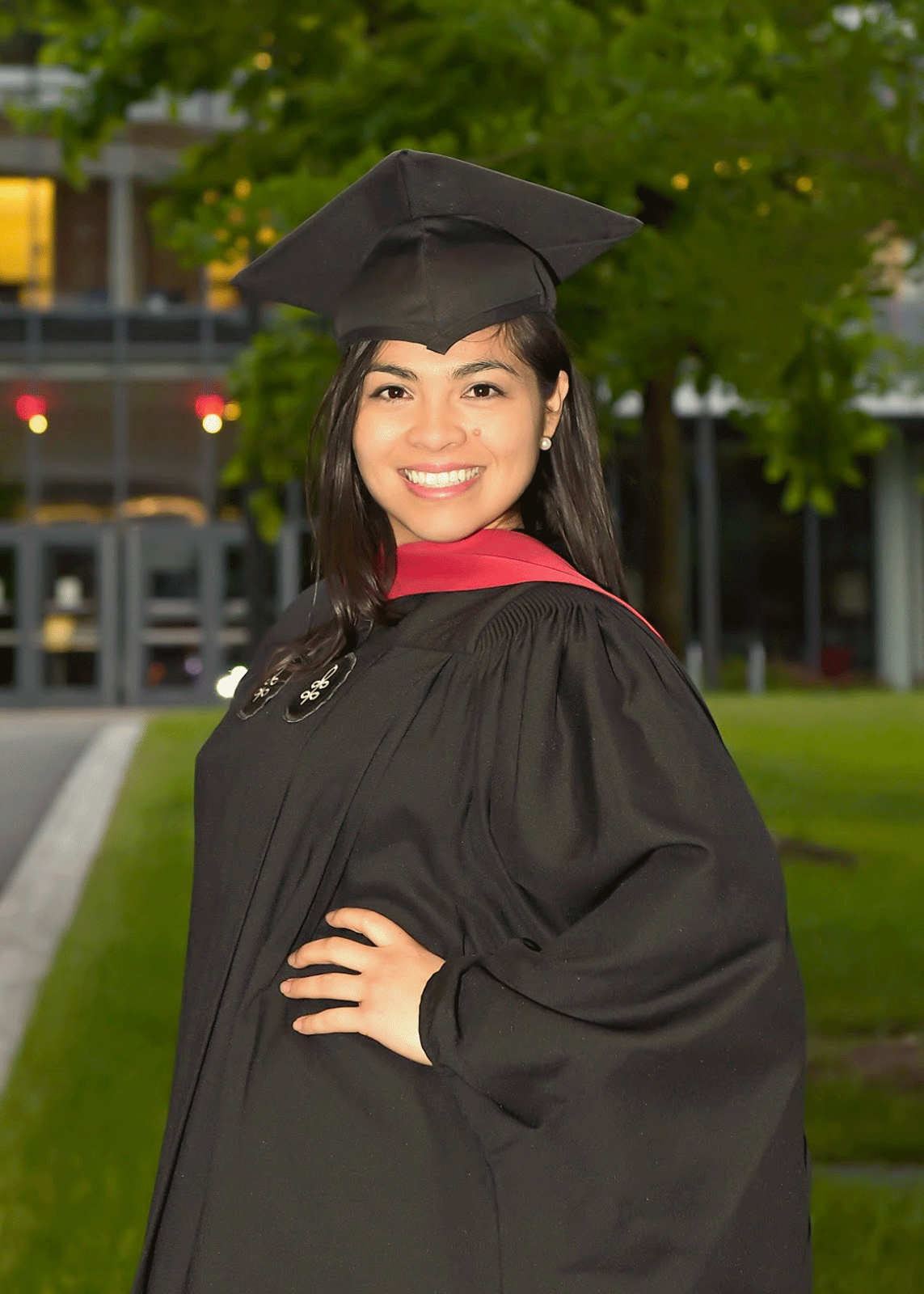 English is my second language, which I feel like creates its own issues for my communication skills. But even in my own language, I've never felt confident about making presentations. I feel like my brain goes faster than my mouth, which leads to slurring my words and other problems. So I have felt like I'm in a constant battle to overcome these barriers.
Until I heard about this program, I had given up trying to improve my presentation skills. But the instructor, Jill [Slye], has such charisma. She inspired me to find the voice that I had given up on. I explained to her what I think my barriers are, and even after the program, she helped me find additional resources to supplement the knowledge I got from her program.
What was the most impactful lesson of the program for you?
My first take-away? I must learn to love my voice, regardless of my accent or anything else.
Both personally and professionally, as I look at finishing my master's in public policy and moving into a career where I'll be advocating for others, it's very important to remove your biases, to remove your personal voice.
She also stressed the importance of active listening, which was a surprise in a program about making presentations. In fact, that was one of my main takeaways from the program, that good speakers are good listeners. They listen to their audience's body language, facial expressions, and—when appropriate—their comments, questions, and doubts.
She also shared her personal story, which I really appreciated and related to. She is so inspiring; she told us that she was not always so articulate. Knowing that she also struggled to communicate herself—that she could appreciate where I am now because she's been there herself—really moved me and inspired me.
How have the lessons you learned in the program helped you in your graduate studies?
I am much more confident in my ability to present my thesis (once it's complete) than I was before I took the program. I know it's going to be a better presentation than any of the ones I've made thus far. Jill gave me a lot of confidence in myself.
During the program, we used something called a "communication baseline assessment tool". Many of the things this tool highlighted—for me, at least—are so small that you wouldn't notice them on your own. The assessment tool provided a checklist of elements in a presentation that you might not otherwise think about: posture, eye contact, gestures, and vocal variety, for example. Once you understand how you use these elements, you can go down the checklist to improve in these areas.
And she told me not to start with a joke! That really surprised me. I have typically started with a joke, at least before I took the program. But her explanation was very logical. She said it's really important to establish your voice, to establish yourself, during those opening moments because that is when people are most focused on getting in tune with you. And a joke isn't the best way to do that.
What was the most challenging part of the program for you?
The program itself wasn't too challenging. It was very interactive, and again, Jill's energy kept everyone so engaged.
The hard part is applying what you learned after the program. I took a lot of notes, but even so, it's been challenging to remember and apply everything that I learned. I wish I could have memorized every single thing Jill said.
Do you have any tips or suggestions on how other participants can get the most out of the program?
Focus on what works for you, and eliminate what doesn't work for you.
I'd also say that it's important to come to the program with an open mind, be ready to learn, and willing to absorb as much as you can.
It sounds so simple, but I think that sometimes, you come in with preconceived notions. It's easy to not be open to new suggestions, especially if you have to do an assessment that requires you to take a critical look at yourself.
I know that for me, sometimes my mood or my stress before or after a program like this may not allow me to be 100 percent engaged or 100 percent open to what I'm doing. I'm lucky that I found this program so useful that I was able to stay fully engaged.
Describe your experience in this program with one word.
Enlightening.
**Written by Mary Sharp Emerson, Digital Content Producer, Harvard Division of Continuing Education, based on an interview with Lizbeth Sanchez-Arce.