What You'll Learn
Can introverts be leaders?
Leaders are often described in terms synonymous with extroversion: outgoing, gregarious, forceful, dynamic. But often, the best leaders are introverts who possess a quiet power. Oprah Winfrey, Michael Jordan, Warren Buffett, and Ruth Bader Ginsberg are just a few examples.
In a corporate setting where being reserved isn't always looked upon as a leadership trait, how can introverts leverage their strengths and find their management style?
In this program, we will challenge the conventional definition of leadership and explore the significant value of introverted personality types within an organization.
Participants will build competencies focused on getting their ideas heard, adapting to be effective in different situations, and managing the perceptions of others so they see your conviction, competence, and authentic leadership.
Program Benefits
Discover your quiet power and realize the value it brings to a leadership role.
Build your confidence in leading as a result of the Reflected Best Self Exercise.
Explore flexible leadership styles to lead successfully across diverse situations.
Help your organization expand its definition of leadership to be inclusive of introverted styles.
Develop strategies to enable others to perceive your leadership as effective and competent.
Become a role model to encourage full contribution from all employees.
Earn a Certificate of Participation from the Harvard Division of Continuing Education.
Topics Covered
Understand the context in which we lead: Recognizing the "extroverted ideal" of leadership and its impact on how you think about yourself as a leader.
Uncover your own leadership style: Strengths that your introversion brings to the table.
Manage the perceptions of others: Being seen as a competent leader.
Negotiate conditions for success: Getting what you need to be your best.
Develop your ability to lead across diverse situations.
Who Should Enroll
This intensive program is ideal for any individual who wants to contribute more fully toward decisions and organizational objectives, and who is interested in leading both projects and people to optimal outcomes.
September Schedule
Day 1
• You and Your Leadership: Cycle of Socialization and Messaging on Introversion
• Leadership Motivation
Day 2
• Strategies for Leading
• Negotiating Conditions for Success
• Learning from an Introverted Leader
• Peer coaching
*This schedule is subject to change.
Instructor
Mary has consulted with organizations such as CVS Caremark, Harvard University, WebMD, and Liberty Mutual Insurance, to create vision, mission and strategic plans, launch teams with process infrastructure, and intervene in teams in crises.
Certificates of Leadership Excellence
The Certificates of Leadership Excellence (CLE) are designed for leaders with the desire to enhance their business acumen, challenge current thinking, and expand their leadership skills.
This program is one of several CLE qualifying programs. Register today and get started earning your certificate.
Learn More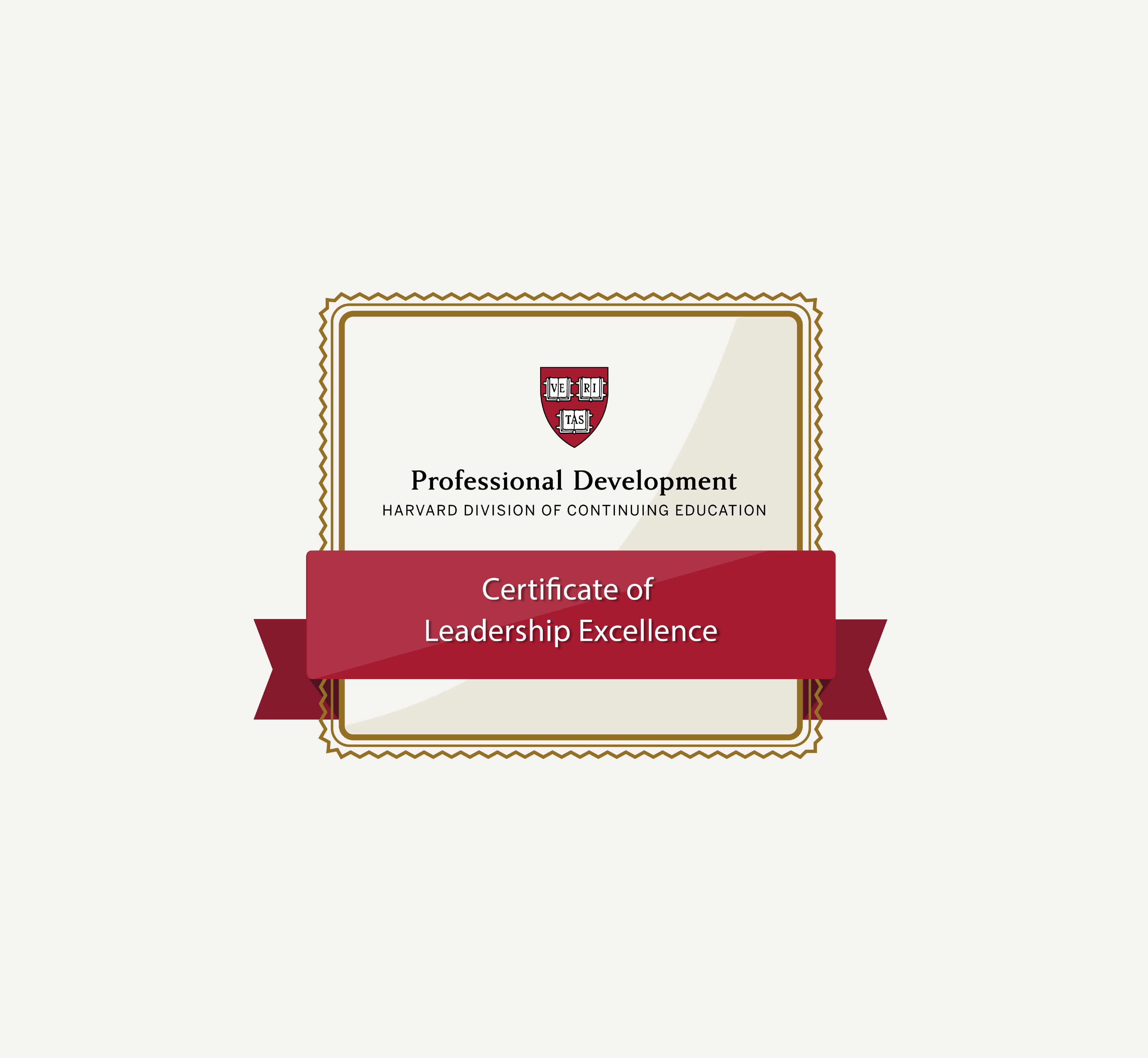 Program Requirements
Pre-program Webinar:
This program includes a required webinar component one week prior to the in-person sessions. The webinar is meant to help participants build relationships and become familiar with the concepts and exercises to be explored on campus.
Reflected Best Self Exercise (RBSE):
The RBSE is an innovative 360 feedback process that will enable you to build your unique and powerful Leader Profile. The RBSE is essential to your understanding of who you are as a leader.
You are strongly encouraged to complete the Reflected Best Self Exercise (RBSE) assessment immediately upon registration. It will take about 60 minutes on your part, and about 30 minutes on the part of each of your observers. All feedback must be received at least five business days prior to the program start date.