Julie Rhoades
Program Manager for LatinX Program Strategy, Blue Shield of California (BSC)
Los Angeles, California
Program: Business Strategy: Evaluating and Executing the Strategic Plan (online)
---
---
What motivated you to take Business Strategy?
One of the main priorities for Blue Shield of California is to improve our ability to provide Medicare benefits for the Latino and Hispanic community, as well as for seniors. I was hired to develop a new strategy to achieve this goal. Last year (2021), we worked through the planning, optimization, and implementation of this new strategy, which translated into a new healthcare plan that was launched in January 2022.
As I was working closely with senior leadership to develop this strategy, I realized that I was really eager to learn more about strategic thinking. Throughout my career, I've been dedicated to additional training and building new skills through continuous learning. I've always wanted to study at Harvard and the leadership programs at Harvard Professional Development Programs were highly recommended by my mentors. This strategy program fit exactly into what I wanted to study and what I needed to do in my current role.
What were some of the greatest benefits of the program for you?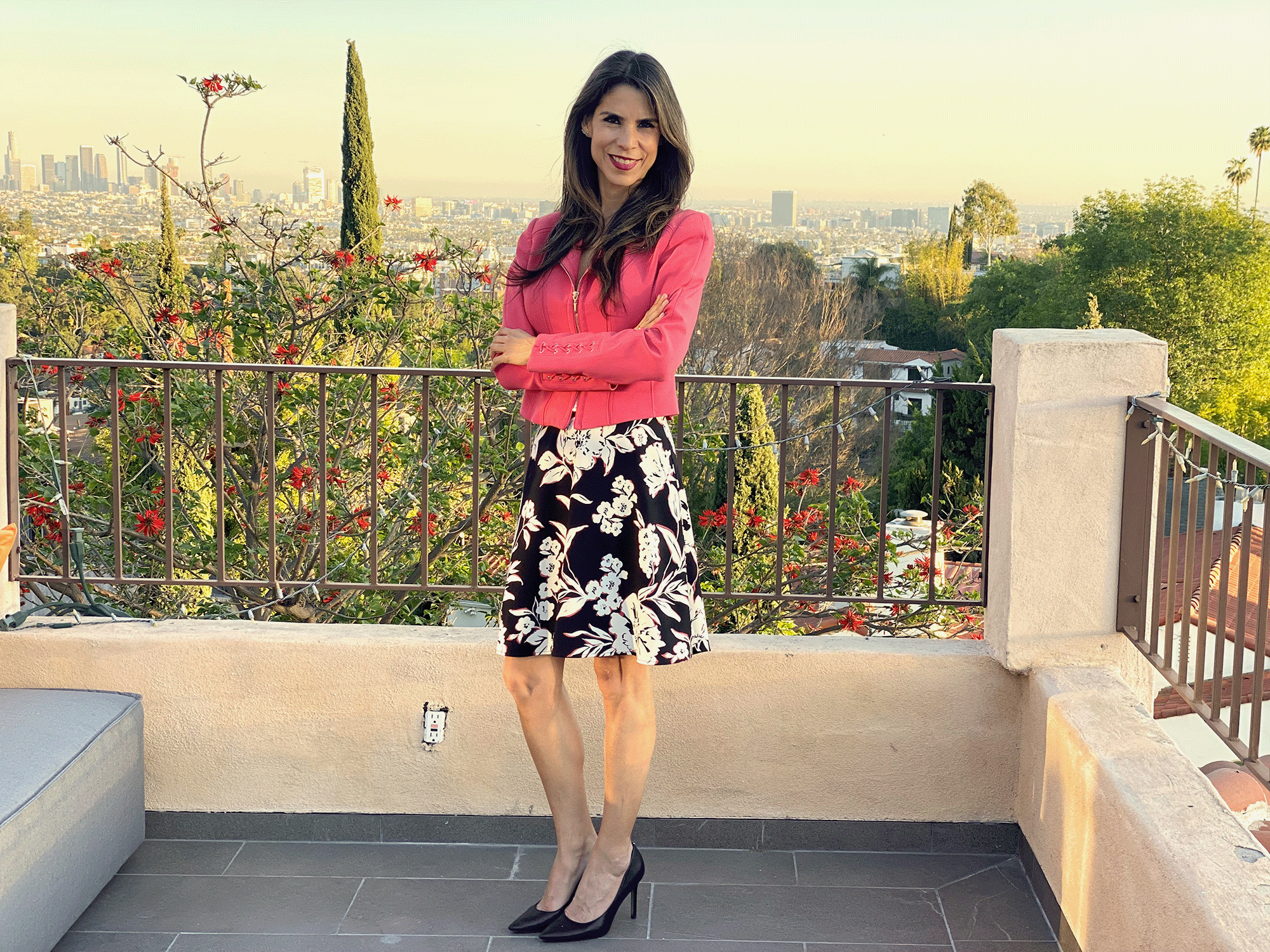 The program curriculum was very high quality, which is, of course, a huge benefit. But it was also highly accessible. It was very practical in terms of what a working professional, who is already balancing work and family in addition to professional development, can handle.
The format of the program also added to its value, for me.
I'll admit that I was a little hesitant about the format at first. The thought of being in a live online class for three and a half hours each week was daunting. But the experience was so amazing. Areen [Shahbari] was an incredible instructor who was able to keep our undivided attention for the entire time. The classes didn't feel like they were that long.
In other courses I've participated in, you submit your work and then listen to the professor lecture for thirty minutes from PowerPoint. This program could not have been more different. Because it was a small group, we were able to connect with Areen but also with each other. We really were able to participate fully.
So together, the format and the content was an incredible combination.
What were some of the most memorable lessons and how have you used those lessons in your current position?
As an insurance company, we try to provide the best plans for our members, and I work very closely with our customer care team. This program made me feel so much stronger and more confident about bringing information to the team, and talking to them about strategy.
One of my biggest takeaways came out of the debates we participated in during breakout sessions. These debates made me realize how important it is to see—and recognize—other points of view. That has been incredibly helpful to me as I work with our customer care teams.
I also feel like I increased my toolkit for understanding the internal and external environment in which our strategy operates. For example, I was already familiar with SWOT (strengths, weaknesses, opportunities, and threats) analysis. This program, however, really made clear the difference between a theoretical analysis and one grounded in real-life experience. And I learned a new analysis tool as well: Porter's Five Forces analysis.
Now I feel much more comfortable applying these tools and actually putting them into practice. As a business professional herself, Areen really made all these theoretical concepts very actionable. She understands how easy or difficult it is to manage these processes, and she offered tools that we can use to navigate those challenges in real time.
Areen also gave me really constructive feedback. During my final presentation in the program, she reminded me to be sure to include the reasons why I decided to use this particular tool. I've received that type of feedback before from my team, but Areen was able to put it into the perspective of real information in the real world.
And this is the reason why we pursue professional development: to bring the real world to our own teams and our own organization.
What was the most challenging aspect of the program for you?
The time zone difference was really challenging. Because the East Coast is three hours ahead of California, the program occurred from 8:00 to 11:30 on Wednesday mornings. It was challenging to block off an entire morning for the program.
Luckily, I had the full support from my leadership; they are very supportive of professional development. So I knew that if someone had a concern about my absence, or if I found it difficult to get to a meeting on time, my leadership wouldn't have any problems helping me navigate those challenges.
What was the most rewarding aspect of the program?
The program helped me feel so much more confident in myself. I know that what I learned in the program is helping me bring added value to my team now, and that it will help me grow in my career going forward. In fact, it was such a rewarding experience for me that I've decided to complete the entire Certificate of Leadership Excellence series.
And I have to say that Areen really just caught my heart; I'm sorry to get emotional here! She's incredibly smart yet humble, and approached all of us with such kindness.
I'll give you a short anecdote to show you both Areen's kindness and how she ensured that the program delivered actionable tools. One of the program participants was struggling because his organization's suppliers are connected with Russia. One day in class, he explained the situation, saying, "I'm not having a good day. I need to hear some feedback." So Areen adapted the module we were working on to address his real-life situation. As a group, we brainstormed and collaborated on developing a strategy that might help him in this very real situation.
Do you have any advice for other participants looking to get the most out of a Harvard PDP?
I would tell other potential participants who are thinking about continuing education or professional development, "Don't delay. Once you find what you want, just go for it." There's never a perfect time. You're always going to be busy at work. There's always going to be stuff going on. So it's important to take the opportunity when it arises.
Overall, Harvard Professional Development Programs exceeded my expectations above and beyond. So I'd definitely recommend that anyone interested in ongoing professional development give Harvard the opportunity to show you what it has to offer. Areen is an amazing instructor. But she also had the technical support and behind-the-scenes assistance to ensure that the program ran properly, so she could really focus on the curriculum.
Describe your experience in this Harvard Professional Development Program in one word.
Outstanding.
*Written by Mary Sharp Emerson, Digital Content Producer, Harvard Division of Continuing Education, based on an interview with Julie Rhoades.