Osmond Koksal
Director of Continuous Improvement, Innovant
Levittown, New York
Program: Business Strategy: Evaluating and Executing the Strategic Plan (Online)
What prompted you to take a professional development program, and why did you choose Business Strategy in particular?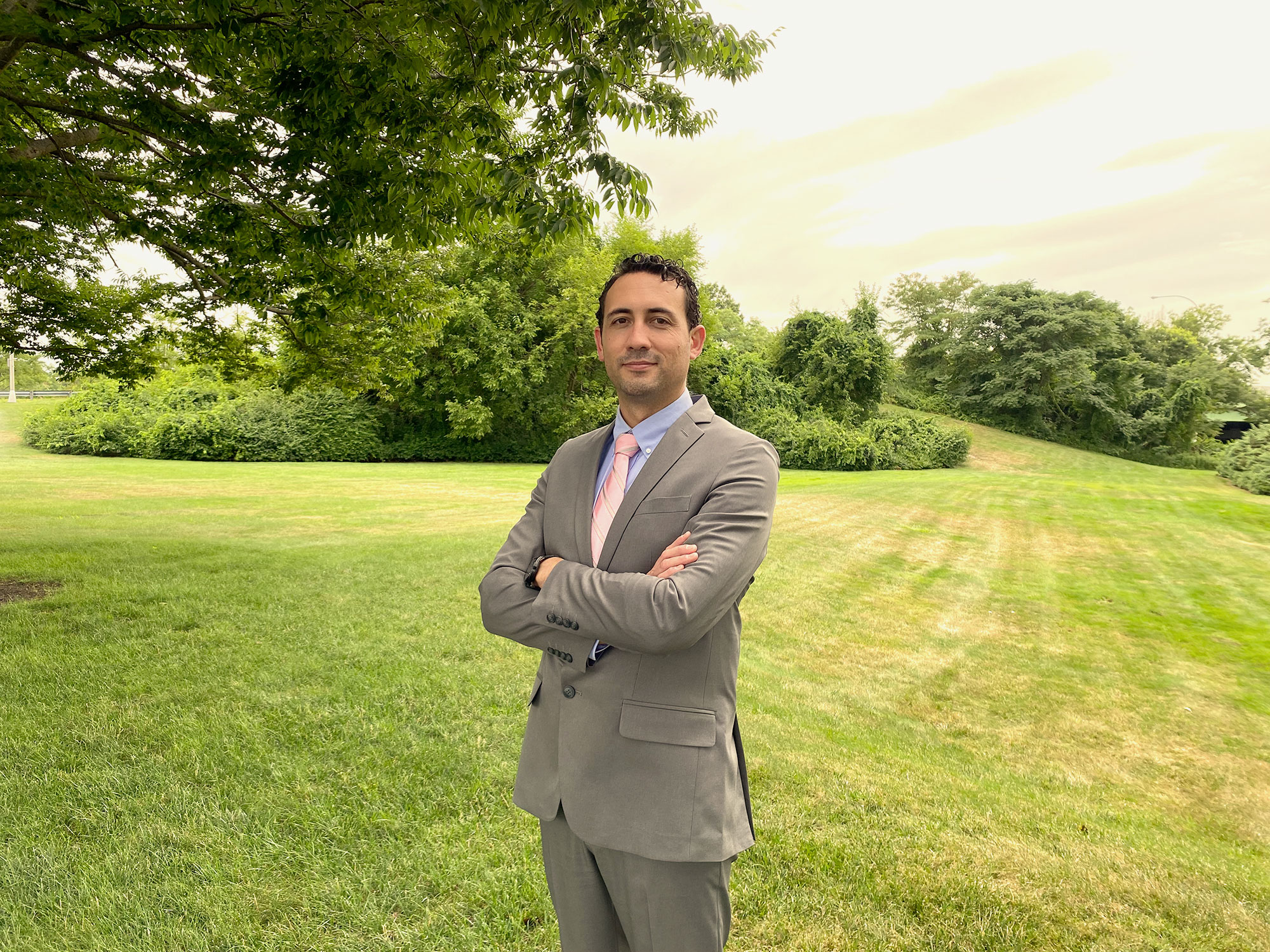 My background is as a design engineer. When I started the Business Strategy program, I was a general manager at a company called Madjek; prior to that, I had been at Monitor Elevator Products for 12 years. At Monitor, I had the opportunity to participate in a one-year internal training program, in which I was able to visit companies around the world. That program motivated me to look for other opportunities to continuously improve myself. I decided that every two or three years, I would get some type of certification.
So I got a system engineering certification, then a lean Six Sigma Black Belt. These certifications covered the operational side of the business.
But even as an engineer, I was really interested in the concept of strategy. I was always asking questions like, "Why am I designing this product? Who is buying it, and why?" I wanted to be able to connect what I was doing as a design engineer with the business's long-term strategic plan.
I heard about this program on LinkedIn, and thought it would be exactly what I was looking for.
What have been the biggest benefits of the program for you?
Prior to taking this program, I had been thinking about starting a consulting venture in product placement strategies. This program really gave me the confidence I needed to begin actively promoting this potential business, although I have not yet committed to doing it full time.
Another major benefit of the program, for me, was the opportunity to work with a diverse group of peers from different industries.
I was familiar with many of the tools that Areen [Shahbari] reviewed in the program, but I had either forgotten about them completely, or only seen them applied in my specific industry. Working with colleagues from different industries offered a variety of different perspectives on how these tools can be applied. One colleague was from the healthcare industry, for instance, while another was from the plastic injection molding industry. Their points of view were really eye-opening, and enabled me to think about how I might approach their issues if they were my client.
What was the most challenging aspect of the program?
One of the exercises we did in the first or second session of the program required us to analyze a case study. Then, we went into a timed breakout group session and were tasked with developing arguments that supported the exact opposite of the analysis we just completed. That was really challenging, but really stimulating at the same time. I thought it was a great exercise.
In general, I'll say that I really enjoyed the challenge of completing the group assignments at a fast pace, on the spot. It really felt like I was in an actual strategy room with my peers, huddling over a real world problem. I loved that.
Do you have any advice or tips for future participants considering this program?
I would suggest always keeping an open mind because there's always something to learn. Even seasoned professionals will benefit from this program; it doesn't matter how much experience you have. This was a unique experience, and I feel comfortable saying that having visited many companies around the world, and attending all types of professional development exercises.
Regardless of how much you know about the concept of business strategy, the goal is to apply your theoretical knowledge to the real world. And of course it's important to see business strategy from the perspective of other professionals. That's definitely something that everyone should experience, I think.
For its length, the program was very comprehensive in the number of tools it covered. It was short, sweet, and to the point. And because of the real world exercises, it was very effective. The diversity in the classroom was excellent and the support staff moderating the program were very, very good at moving participants from group to group, so we lost virtually no time during the program itself.
So I highly recommend this program to anyone who is seeking to advance their careers.
Describe your Harvard Professional Development experience in one word.
Advancement.