Irfan Taj
Program Manager Cloud Integration, Federal Reserve Bank of Dallas
Dallas, TX
Program: Business Strategy: Evaluating and Executing the Strategic Plan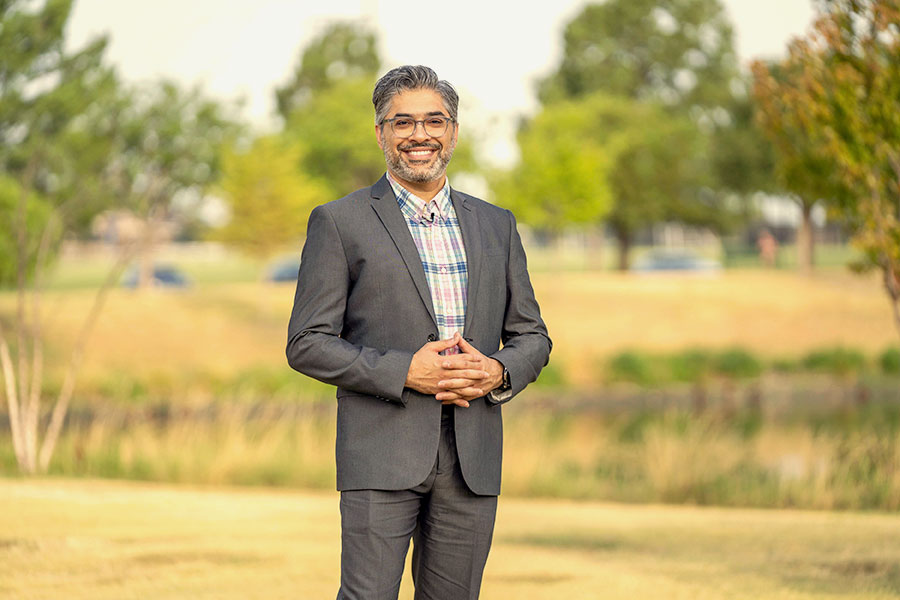 I really enjoyed the strategy development courses during my MBA program, so this program fit a personal interest.
Professionally, I believe that every business must find its own unique strategy; it must identify the value it brings to its customers. At the same time, good execution of that strategy is just as important as the strategy itself.
While the strategic plan is important, it's also critical to define the execution plan that will enable you to achieve the objectives, or the goals that you define in your strategy.
The business unit within my organization—the Federal Reserve Bank of Dallas—has clearly defined priorities, and my goal was to develop an execution plan to achieve those priorities. I believe this program gave me the necessary tools to help build that plan.
Coming back to the question, my personal interest in becoming a better strategic thinker, aligned with my professional goals, led me to choose this specific professional development program.
What benefits have you taken away from the program?
On the first day of the program, Areen [Shahbari] presented a slide with a list of key attributes that one needs to become a better strategic thinker. The sliding scales really allowed us to evaluate ourselves on these attributes. This aspect of the program on becoming a strategic thinker has been very valuable for me.
This exercise really stood out. In fact, I have used it with my team and within my organization on a couple of occasions. It's a great tool to help people think about what it means to be a strategic thinker. The material from the program allowed me to open the door for some great discussions with my team. How do we see ourselves on the scale? What are some areas of opportunity for us? I wasn't looking for answers, necessarily, but these have been useful conversation starters with my team.
As an organization, we have a vision and our priorities are in alignment with that vision. We use this model to make progress on our initiatives across the organization. Using what I learned in this program, I helped my team develop a clearer plan of how to best execute on our strategic priorities.
The program also focuses on how to identify your organization's key objectives or the key strategy that's unique to you. I found these discussions, and the discussion about the value chain model to be extremely useful, especially in terms of what I wanted to help my organization achieve.
Using these take-aways, I facilitated a session with senior leaders within the organization to talk about our unique value and about realigning my business unit's priorities with our long-term strategic objectives.
What was the most rewarding aspect of the program for you?
Although I think I would have preferred an in-person format (versus online), I really enjoyed being with a group of intellectuals who have so much experience in different fields and different industries. It was really stimulating to get all the participants interacting with each other. It was very enriching.
The program gave us an opportunity to connect with people outside of our own industries, to learn about how different organizations handle different strategic execution problems.
Do you have any tips for getting the most out of a program like this?
In the past, I would come into these types of courses with a pre-formed idea of what it is going to be about. But I think what I've learned is that it's better to come in with an open mind instead.
Of course, you have to have a clear understanding of some of the areas where your business or your team is struggling. But looking beyond those issues, if you can come in with an open mind, you will have maximum learning. There is enough here in this program that if you can't take all of it, you will be able to take bits and pieces with real value to take back to your organization or team.
Describe your experience at Harvard Professional Development Programs in one word.
Well, if I could cheat and use a phrase, I'd say "the most bang for your buck".