Michael Mao
Account Executive, Salesforce
Irvine, California
Programs: Advanced Negotiation Skills; Advanced Design Thinking: Making Ideas a Reality in a Complex Business Environment; Communication Strategies: Presenting with Impact
---
---
How has Harvard PDP helped in your day-to-day job responsibilities?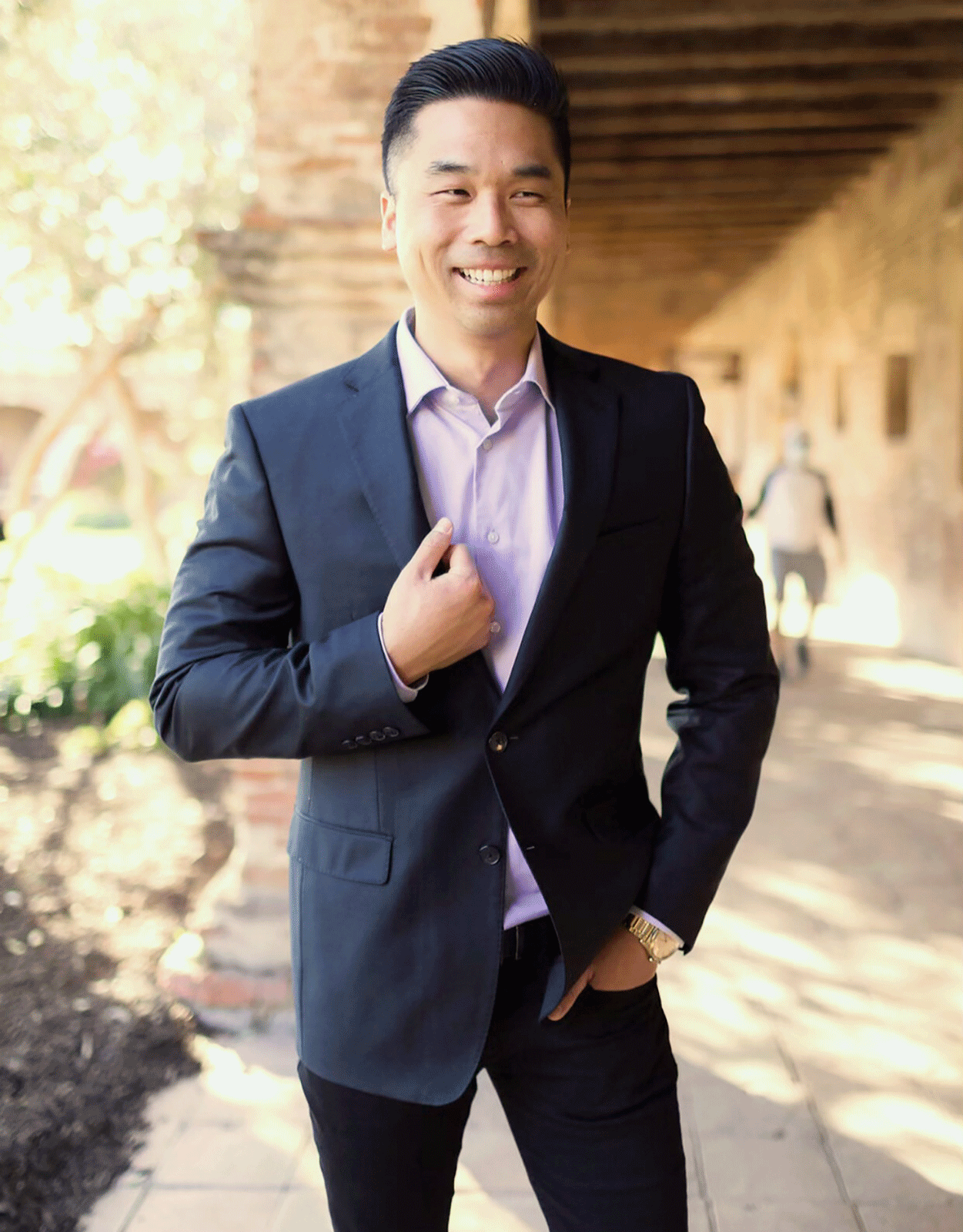 I currently work in software sales where my goal is to help financial institutions undergo digital transformation.
Advanced Negotiation Skills was a natural fit, of course. In sales, a lot of my focus is on the art of negotiation. I've always been fascinated by it. And I find that I'm using the lessons I learned in every aspect of my life. Certainly the program improved my ability to structure and execute complex negotiations.
The connection between sales and Advanced Design Thinking is probably less obvious. Usually, when you think of design thinking, you think about how to use it internally to help your teams be more creative.
However, design thinking is also really relevant in the sales cycle.
I was the only salesperson in the program. I was concerned at first that I might not belong—that the connection was just too tenuous—but it ended up being a truly amazing experience. The instructors took the time to work with me, specifically, on applying design thinking in the sales process. They actually created a two-page document on using design thinking in sales, in response to my participation in the program. 
Design thinking really helps me guide potential customers as they think through and respond to their unique business challenges in more innovative ways.
My sales cycle is very long. I typically work with a company for six to 12 months before we finalize a contract. Our technology touches so many parts of the organization and throughout the sales cycle. There's a variety of stakeholders, many creative iterations, and extensive collaboration about how our software could potentially impact their business.
Advanced design thinking gave me new tools to help my customers think creatively about how to use our software to advance their business goals. It has helped me shape the brainstorming, prioritize what I'm demonstrating to them, and maximize the iterative process to engage stakeholders and build trust.
What was your most memorable lesson or takeaway?
I have pages and pages of notes from both experiences, so it's hard to pick just one.
One of the most memorable experiences from Advanced Negotiation Skills was the real-life simulations with professionals and representatives from all types of industries. I had the opportunity to practice different negotiation strategies with people from many different industries and various different roles, including senior leaders. It was an amazing firsthand experience—when am I ever going to have the opportunity to negotiate with someone who's a secretary of finance from a large state or even another country!
It was also amazing to practice negotiation with people from different cultural backgrounds. I think that's really important, because you really have to improve your listening skills and your ability to notice and adapt to different verbal cues.
I also have to add that the relationship I developed with the instructors was really memorable, and has had a lasting impact on my professional outlook.
What was the most challenging part of either of the programs for you?
Without a doubt, the case study scenarios we were given to work through in the breakout sessions during Advanced Negotiation Skills were very challenging.
In the breakout groups, we were assigned real-life scenarios to negotiate. But Maurie [Kelly] didn't tell us that each scenario had a hidden challenge, a hidden curveball.
One simulation dealt with multi-party negotiation. We discovered in the course of the simulation that we had to be prepared to form coalitions or risk being left out of the deal. I didn't figure that out in time, so I got left out and had to climb my way back in. I didn't realize it at first, but my role in the scenario was harder than it appeared—to stay in the deal.
But I learned in that scenario that the goal is not always to win at each other's expense. Sometimes, the goal is to shift from being competitive to being cooperative. The lesson was about how to create value for everyone in the negotiation, instead of focusing only on winning. And that is so important in the world of sales, where our goal is both to create value for everyone involved and to build long-term relationships that will last for years to come.
Do you have any advice for participants looking to get the most out of one of these programs?
2021 was a very challenging year for everyone, but for me, it was challenging because it involved a lot of change, both professional and personal. At the same time, I felt very strongly about pursuing professional development. I realized that I could keep making excuses to do it later, at a more convenient time, but ultimately, that's just pushing it down the road forever.
So my advice is, if you want to do it, you should do it now. Making excuses for reasons why you should wait is really just prolonging it indefinitely. And it is important to be active about seeking out professional development opportunities that complement what you may be learning within your organization.
I think it's fair to say you get out what you put into the program. Be interactive! The more curious you are, the more questions you ask, the more you're going to get the information that you want. You're going to get your scenarios brought to life. Advanced Design Thinking didn't apply automatically to the sales process. But I kept asking questions that were unique to my situation, and therefore, the instructors were able to adjust and help me get the most of the program for my needs.
And finally, I'd tell potential participants to embrace the opportunity to interact and work with others from different time zones, different countries, different backgrounds, different jobs, different industries. It's really cool, and you're simply not going to get that experience anywhere else.
Describe your experience at Harvard PDP in one word.
Inspiring and fulfilling.
*Written by Mary Sharp Emerson, Digital Content Producer, Harvard Division of Continuing Education, based on an interview with Michael Mao.