Keith Runco
Client Champion – Field Services, Intricate Group
Edmonton, Alberta (Canada)
Program: Selling in Uncertain Times*
---
---
How has Selling in Uncertain Times helped you in your role and in your career development?
I'm very new in this role. I've only been in sales for about 18 months or so. The program provided a really nice perspective on my job. I've done quite a bit of independent learning—research, reading, mentorship, that kind of thing. But the program offered a lot of new information, and while some of the program material reinforced what I'd either read on my own or what my mentors had shown me, the program backed it up with scientific data.
Overall, however, the program added a unique perspective that helped me re-calibrate my thinking and my technique. It changed how I go about my day-to-day business, how I sell, and how I interact with my clients, customers, and prospects. It was super refreshing. I was able to take the material and apply it right out of the gate. Of course, I modified certain things to fit my lane, but overall I could take what I learned from the program and apply it immediately.
What is your biggest takeaway from the program?
The biggest takeaway for me has been "The Persuasion Equation."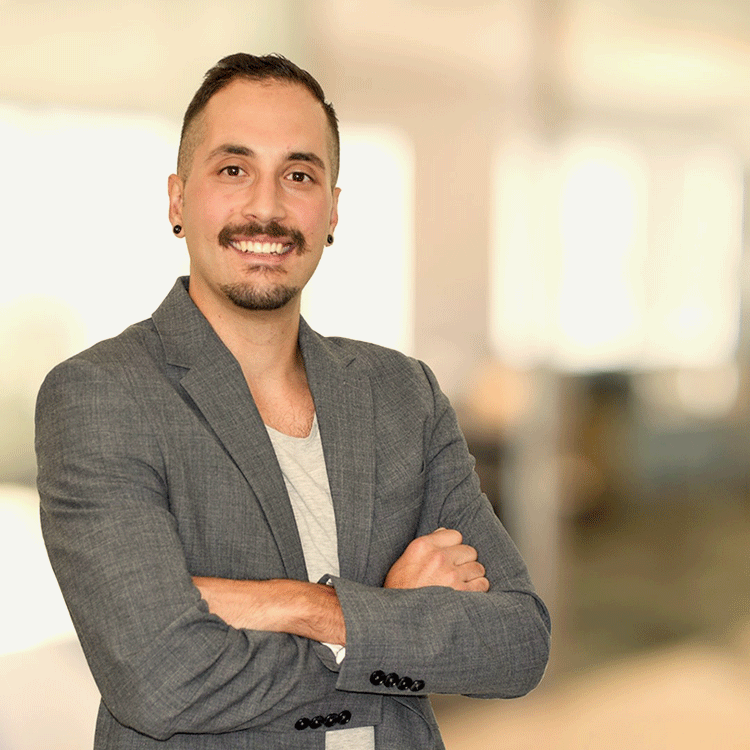 Using the information I learned in the program—that technique—I was able to turn a very small job (less than a thousand dollars) into a sale worth tens of thousands of dollars for this year, with several hundred thousand more in recurring work starting next year.
I didn't use what I learned in the program as a script; I didn't have to follow it line by line. I modified it to fit my needs, using it as a reference to pull the questions I needed to improve my technique. I was able to build a relationship, establish trust, and elicit the proper response from my client. And now I've got a new client who's very happy.
The techniques I learned in the program have been applicable both virtually and in person. Because of COVID-19, most of my interactions thus far have been virtual but now that restrictions are beginning to lift here, I have been engaging my customers in more personal face-to-face meetings. To be able to go out and actually have that real human interaction has been fantastic. And in those conversations, I've been able to use the questions from John [Westman]'s Persuasion Equation to encourage people to talk to me. Because people like to talk, and using that knowledge, I'm able to pull more information without being overly transactional or used car sales-y.
For example, I ask people to talk about their pain points, and how those pain points are affecting the rest of their business. As the salesperson, you're laying out breadcrumbs that encourage your client to keep talking. Then by the end, you just say, "Oh, well, I can help you with that." And they reply, "Oh no way! That sounds great!"
What was the most challenging aspect of the program for you?
There were many cultural differences among the participants, so I really had to step out of my bubble to understand how things work in different countries. It was very interesting and so refreshing to hear about the day-to-day experiences of people working in Singapore or Brazil, for example. I learned that there are some things that I can do or say here in Canada that you can't do in other countries.
But in the end, sales is sales, no matter where you are or what you're selling. The basics behind it—the psychology, the tactics—are the same. The differences are in the little nuances of how people react, because of cultural differences, to certain things. You adapt for your customer, your region, and your industry, but it all comes from the same basic foundation. That was the most challenging aspect of the program, but it wasn't a negative challenge. It was great.
Is there anything else that you'd like to add about your experiences with Harvard PDP?
The accessibility of program instructors John Westman and Michael McCarthy really stuck out to me both during the program and after. Their willingness to offer support outside of their duty of delivering the program has been noticeable and very apparent. I've had some ongoing correspondence with John since taking the program. We've had several phone calls and email exchanges during which he has answered a few questions and helped me out with a few issues. John is brilliant and he's been at the sales game for a really long time. Being able to draw on his perspective and his experience has been fantastic for me and very much appreciated.
I'd also add that if someone is sitting on the fence about whether or not to join this program, or taking any of the other programs, just do it. Don't hem and haw about it. My experience with this one program—and I do plan on enrolling in more—was truly wonderful, and the positives that I pulled out of it were fantastic.
Describe your experience with this program in one word.
Enlightening.
This interview has been edited for length and clarity.
*Program Note: Harvard PDP is not currently offering Selling in Uncertain Times, which was an abridged program in direct response to the COVID-19 pandemic. Strategic Sales Management, also run by John Westman and Michael McCarthy, will run in 2021-2022. See other related programs in Negotiation and Business Strategy.