Swapnil Deshpande
Chief Digital Officer, Thoughtworks
Pune, India
Programs: Innovation and Strategy, Advanced Business Strategy: Gaining a Competitive Edge, Leading Through Digital Disruption*
---
---
Why did you decide to participate in a Harvard professional development program?
I am quite passionate about learning and continuously investing in myself to grow my knowledge and understanding, thereby increasing the impact that I could bring to my organization and to the people around me.
I spent three to four months researching different professional development programs and thinking about my career path. I wanted to think strategically about the benefits of each program. I thought quite a bit about how I would apply the knowledge gained to my organization and how professional development might shape my career trajectory. The Harvard Professional Development Programs seemed to be the best match, based on my research.
Why did you choose these specific programs?
There are four subject areas that are very relevant to me and that I'm really passionate about: innovation, business, strategy, and leadership.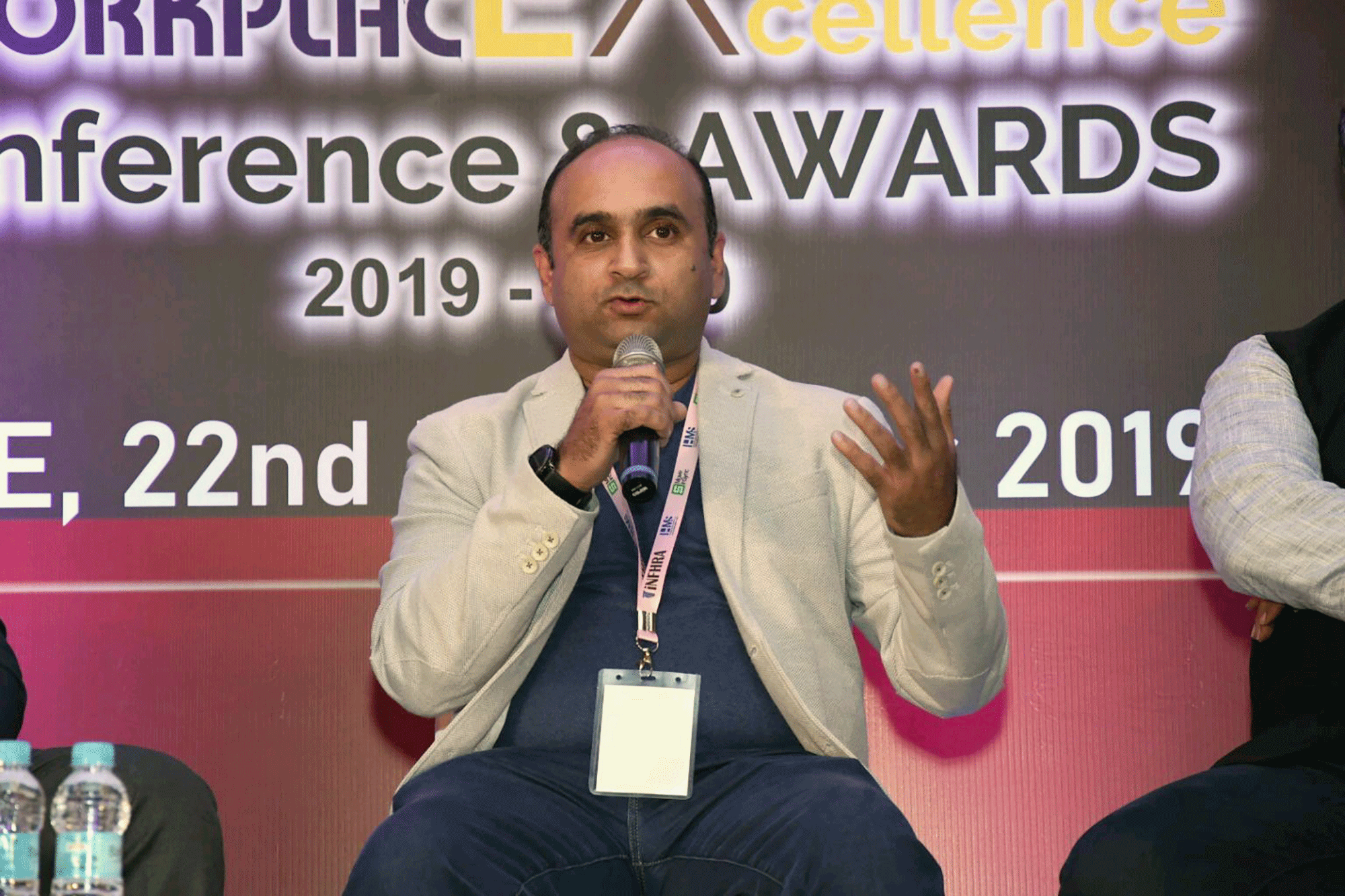 The specific programs that I chose were either directly within or at the intersection of two or more of these areas. And the sequence in which I took the programs, by luck really, built my knowledge in a very logical way, in my opinion.
In Innovation and Strategy, we took a broad look at enterprise innovation. We examined what other companies are doing and how we could be innovative and disruptive ourselves. That program prepared me for the others because it required being open-minded to new ideas. The Advanced Business Strategy program focused on understanding different business models and recognizing various corporate footprints. And in the final program, Leading Through Digital Disruption, I learned actionable tools to put what I had learned in the previous programs into practice.
So each one of these programs added one step to my professional growth.
How have the programs helped you make a difference in your role or for your organization?
The programs all helped me discover—or rediscover—the vision and purpose of my role and that of my team. I now have a better understanding of the direction I want to take, as well as a clear strategy to support and achieve the goals and growth of my organization.
In my role as Chief Digital Officer, I have two primary responsibilities: First, I work closely with our Chief Information Officer to develop our organization's digital transformation strategy. Our goal is to drive innovative thinking for our business, our products, our teams, and our operations. Second, I partner with our four internal service lines to bring our innovations directly to our customers.
In order to drive transformation in both of these roles, I must be innovative, strategic, and execution-focused. These programs offered actionable tools that are helping me bring additional value for our customers, a clear vision and strategy, and a defined path—clearly linked to our organization's purpose—to execute that strategy.
The Innovation and Strategy program inspired me to elevate my thinking about what is possible and inspired me to develop a big vision for my teams. The Advanced Business Strategy program helped me put together a business and operational strategy for that vision. And Leading Through Digital Disruption really helped define the concepts of disruptive innovation and transformation in order to achieve those goals.
How have these programs helped you in your personal career path?
I think all the programs definitely helped me improve my own thinking and my understanding of our business. They helped me take one step forward in my own understanding of conflicts I encounter on a day-to-day basis. I'm able to make better decisions. They improved my ability to talk to senior business leaders within our company, as well as with our customers and other stakeholders.
Thanks to these programs, I've been able to position myself as somebody who is ready to lead really important strategic initiatives in the organization. I feel like I can take all that I learned to help make a bigger and better impact on my organization and the world around me. And I have a more coherent vision about what we can achieve. 
*PROGRAM NOTE: Leading Through Digital Disruption has been replaced by Leading Your Organization's Digital Transformation, also taught by Pamela Rucker.
What were some of the most memorable lessons or takeaways from the programs?
I had so many "light bulb moments" that have stayed with me and that I still try to actively use in my role.
One of my favorites was Phil Swisher's customer-first thinking and next loop tool from Innovation and Strategy. Phil asked us to think about what our life might look like if we were absolutely unconstrained in pursuit of our goals and everything had gone absolutely according to plan, or even better than planned. By starting from that perspective, it becomes easier to work backwards to identify exactly what needs to happen to achieve your goals. Because traditionally, when faced with a strategic vision, the first thing we do is talk about current constraints and problems, and why you can't get there. But if you work backwards, you aren't thinking about what you can't do. You are free to focus on how to eliminate any constraints you might face.
I also learned a lot from discussions on growing your influence within your organization. The lesson I took away was the importance of identifying a common purpose and highlighting why a particular relationship is a win-win. It's similar to selling a product to a customer. You don't focus on selling the product. You focus on selling the value. That perspective works when it comes to growing your network as well.
I really enjoyed the lessons on organizational footprints in Jon Fay's Advanced Business Strategy program. Looking at how every part of an organization comes together was another light bulb moment for me. Jon's exercises on identifying various companies by their footprint (revenue model, cost model, resource model, etc) was really interesting and highly valuable. It helped me think about mapping my organization's footprint across multiple business units, regions, and countries. With that map, I can begin to really think more strategically about how we can leverage our strengths and connect the dots across business units to the benefit of the entire global organization. That map is the foundation for a concrete growth strategy.
And from Leading Through Digital Disruption with Pamela Rucker, I very much enjoyed the customer-oriented focus. Identifying value for a customer has two parts: emotional and transactional. We usually define value in terms of dollars, time, quality, or effort. We don't talk nearly enough about whether a customer enjoys a product. Yet that actually plays a big role in customer choices. And that's a lesson that applies in many different areas. It's not just about building a product. It's about building a relationship, a rapport with your customer. Emotional value is very, very important. When people connect, they will want to work together, even if the cost is higher. And of course, quality will keep the customer coming back over the long term.
What was the most challenging aspect of the programs?
Joining the programs online from India was really challenging. I spent many nights attending the programs, helped through by multiple cups of coffee. It was challenging, but also exciting.
It says a lot about the instructors (Phil Swisher, Jon Fay, David McIntosh, and Pamela Rucker) that despite working for a whole day and then attending the programs at night, I never felt short of energy. All the sessions were very intense and really engaging. The conversations were just so good!
All the instructors really understood how to structure the programs to keep participants focused and engaged. Each program and each session was an excellent mix of large group time with the instructor(s), small group discussions, and interactive exercises. And even when there wasn't a group activity, the instructors would ask questions and encourage participants to share their perspectives.
In what ways did the program(s) help you build your professional (or personal) network?
Getting to know my fellow participants and learning from their perspectives and experiences was probably the most rewarding aspect of the programs. I found the exercises where we could co-work in smaller groups extremely enriching. The participants were mostly senior leaders from a variety of different organizations and different industries. We learned a lot both from each others' practical experiences.
I'll admit, I think we all missed the in-person interactions that would have come with an on-campus program. When your time is limited, you really have to stay on target instead of getting to know each other. But we could engage in some side conversations before and after the exercises, maybe five minutes here or ten minutes there. I have enjoyed keeping in touch with some of the people I met. I've continued to chat and message some new friends, and of course connect and converse over LinkedIn.
Is there anything else that you would like to add about your experiences in these programs?
There are two things I'd like to add.
First, I really liked the focus on the practical aspects of how you could implement the material right away. Of course, there is always going to be theoretical background that you have to learn and understand. But every program session I attended focused on how we could apply those theories. They included the frameworks, methodologies, and tools we needed to put the theories into action. I was constantly able to contextualize the theory and the applications to my own unique situation.
Second, I have to give another shout out to all the instructors but two in particular really stood out.
Jon Fay is simply amazing, and an awesome person to learn from. I really admired his subject matter expertise and deep knowledge. And he was able to make very complex concepts highly comprehensible and digestible.
Pamela Rucker is phenomenal. Her delivery style is awesome. Very, very engaging. Her ability to unpack a complex subject like digital disruption and provide practical lessons that we could use immediately is unparalleled. A lot of the strategy that I have put in place for my teams reflects the key lessons I learned during her program.
Describe your Harvard Professional Development experience in one word.
Impactful.
This interview has been edited for length and clarity.