Mary C. Wells, Ph.D.
Innovation and Educational Research, Director, Vertex Pharmaceuticals, Inc.
Boston, MA
Program: Creative Thinking: Innovation Solutions to Complex Challenges (on campus)
---
---
Written by Mary Sharp Emerson, Digital Content Producer, Harvard Division of Continuing Education, based on an interview with Mary Wells.
What motivated you to take Creative Thinking at Harvard PDP?
I'm a scientist by training. For much of my career, I contributed to pharmaceutical and biotech drug discovery as a scientist, team leader, and scientific program manager. Now, I work in a team that helps support and catalyze innovation across a global organization.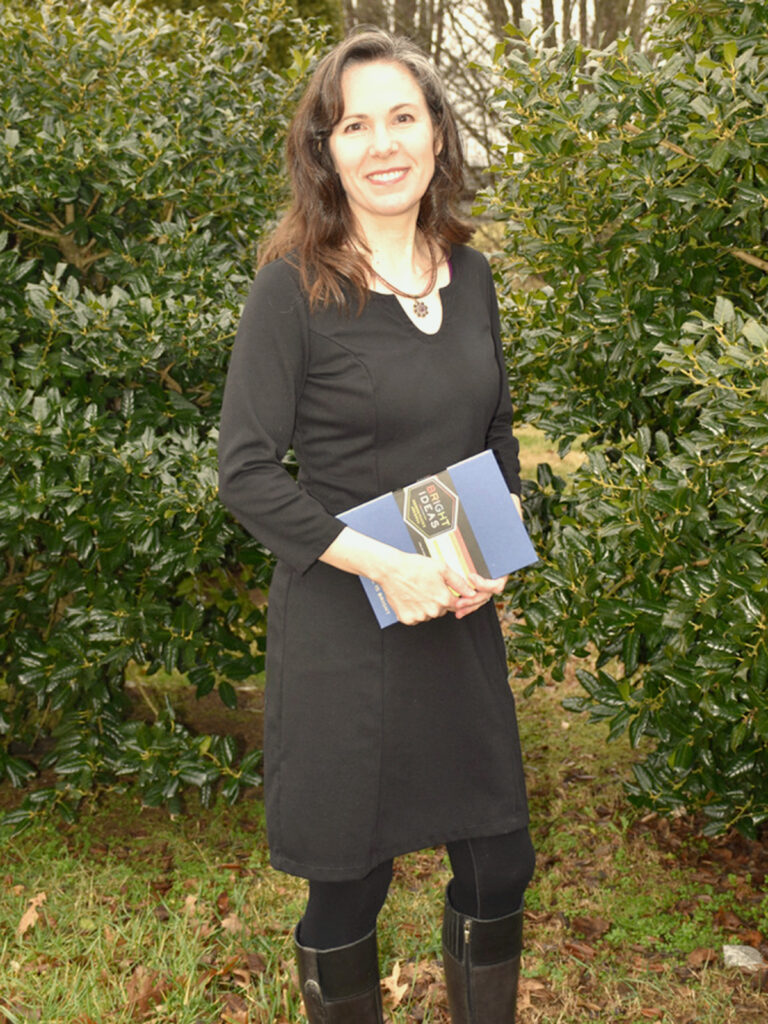 A common thread throughout all these roles has been curiosity and the desire to understand problems and figure out new ways to do things better. What are the most important problems we can solve now? How can individuals and people in teams work more effectively? What are creative ways to think about our science, processes, and ways of working together?
While I've had a long-standing personal interest in creative thinking, I also had a business need for this type of program. At Vertex, innovation and life-long learning are key to the way we do our work. We have an Innovation and Educational Research team dedicated to support the organization in these areas.
Our team supports innovation in various ways. We design and deliver programs that focus on and teach the mindsets, skills, tools, and methodologies that drive innovation. We also collaborate with business partners across the organization to help understand their challenges and opportunities and then co-create solutions to address those in new and innovative ways. And we provide frameworks and experiences to bring new ideas forward. An example of this is our global innovation tournament, VOICE, that invites all employees to propose solutions to our critical science and business challenges.
So, I wanted a program that would enhance my skills in those areas. The Creative Thinking program offered the right balance of theoretical concepts and practical application to help me achieve my goals.
What was your biggest takeaway from the program?
I learned new tools and methods—or variations on methods I was already familiar with—that I have been able to use myself and teach to my team and organization. Even more important than learning about the specific tools, was learning why these tools work, why we use them. Especially in an organization like mine that's very analytical, very data-driven, it's important to understand why we should try different approaches to creatively understand problems and come up with ideas.
For instance, the instructors, Anne [Manning] and Susan [Robertson], shared research on cognitive biases and how they can inhibit creative thinking and innovation. A common example is if you are trying to spark creativity (divergent thinking) but constantly apply your analytical judgments (convergent thinking), your creative thinking will be limited and small. Of course, there are times when you need to apply analytical thinking and linear judgments to make an idea more practical, or to prioritize a variety of new ideas. It is understanding when, backed up by why, you might want to choose a new methodology or framework that is so important.
I really enjoyed the way the instructors facilitated the program. The combination of theory and practical exercises was powerful and effectively reinforced the concepts. Susan and Anne would introduce a theory, such as how a cognitive bias can shape the way we view new information, and then ask us to complete an exercise demonstrating that theory. Additionally, we applied these new methods to a real-life challenge relevant to the group. This direct application reinforced learning, allowed us to learn from each other, and provided some relevant take-home ideas generated during our time in class. The wide range of perspectives was quite valuable and increased the learning and the diversity of ideas the group explored.
How has the program helped your career development?
The program gave me a feeling of empowerment and greater confidence in myself. I came into the field of innovation based on my experience with identifying opportunities and helping bring new ideas forward over the years. Many of the techniques I have been using, I developed through experience or brought from another field like my science training, business analysis or project management.
The program expanded my knowledge of creative thinking tools and approaches. It also validated for me many of the experiences I've had over the years and gave a new name or framework to some of the methods I have used. And learning additional research behind the concepts helped to bolster my messaging and the impact.
In those respects, the program was very empowering for me.
What was the most challenging part of the program for you?
The program was quite intense, which is good. It covered important concepts, and we had the opportunity to practice the tools and come away with practical outcomes. After every group exercise, I remember thinking, "I wish I had more time to dig even deeper on this!" Learning so many concepts and applying them to a relevant challenge in a condensed timeframe made it fun and productive, yet intense.
How has the program helped you build your professional network?
The networking that occurred during the program was also quite valuable. It was great to have a global community represented in the program. It was fascinating and enriching to see how individuals from different disciplines and backgrounds approached innovation and creative thinking. I found it interesting to learn that everyone, even from a variety of different industries or geographies, faces similar challenges when it comes to thinking about the future and innovating. I learned a lot from participating in the group exercises with people from across the world and fields different than mine.
Anne and Susan have been fantastic resources and colleagues in the broader sense. We kept in touch after the program because I had some additional questions, and I also wanted to share with them some of the ways that I was taking the information forward in my work. As an instructor, it's nice to get feedback about how the material has helped your participants. It's been lovely and productive to continue that relationship after the program.
They have also built an amazing network of people working in the creative thinking field. Being part of that network of people with similar interests and who want to grow in this area has been really valuable. We have been able to share learnings and experiences and help each other apply the concepts that we learned in the program.
Do you have any advice or tips for future participants?
First, I'd say be sure to go in with an open mind. Be ready to learn, ready to hear different perspectives.
It's important to give yourself the gift of being fully present during the program. Focus your time and energy on the program because there's a lot of fantastic information with high value.
I also recommend taking dedicated time to focus and process all the information after the program. The day after the program, I went through the materials and created a summary to share with my team. This gave me the opportunity to reinforce the concepts in my mind right away. Giving myself that space was extremely beneficial.
To bring value back to my organization and further reinforce my learning, I looked for opportunities to quickly apply the information in my work. For example, I facilitated creative thinking and ideation trainings in our Innovator's Institute, an internal innovation bootcamp with training and hands-on experience with the innovation process. And I applied the concepts and methods to support VOICE and in my work with business partners.
Describe your Harvard PDP experience in one word.
Empowering.