Digital Marketing Strategy Course Overview
As technologies continue to evolve and disrupt the way consumers engage with brands, marketers must implement strategies to stay relevant and responsive. This five-day digital marketing strategy course can help you do just that.
Strong digital marketing strategy relies on a complex set of skills — covered in this program — such as:
Understanding customer's changing preferences and journeys
Developing data-driven plans that meet your organization's business objectives
Evaluating and working with tools and partners
Establishing the business case to gain support from the C-suite
You will leave this program equipped with a plan and feeling prepared to initiate new digital strategies for your organization.
Who Should Take this Digital Marketing Strategy Course?
This digital marketing strategy course is ideal for those looking to understand the big picture of the digital landscape and use that understanding to develop effective digital marketing strategies.
The program is especially appropriate for:
Marketing leaders who want an unbiased perspective of digital marketing
Digital marketers who want to move into a more strategic role
Executive-level leaders seeking clarity about the opportunities in this space so they can better lead, manage, and develop their current teams
Benefits of this Digital Marketing Strategy Course
Taking this digital marketing strategy course will help you develop the skills to create an actionable digital marketing strategy that incorporates social media, SEO, digital paid advertising, and measurement to align with your business goals.
Throughout the program, you'll examine how companies use data, analytics, and activation tactics to target customers and learn how to incorporate those tactics creatively in your own organization.
Additional program benefits:
Expand your definition of ROI to better understand relevant metrics and a measurement framework that can drive meaningful results.
Develop an approach to digital marketing that aligns departments around a common vision
Understand how to evaluate and manage various types of vendors
Assess the capabilities of your internal teams to determine appetite and readiness for digital transformation
Discuss trending technologies to understand the impact of AI, cookies, data, and privacy on the industry with a marketing expert and Partner at PwC.
Share ideas and challenges with a dynamic group of global digital marketers and enjoy multiple networking opportunities.
Upon completion of the program, you will earn a Certificate of Participation from the Harvard Division of Continuing Education.
Curriculum
In this highly interactive program, you will learn how to apply current and emerging digital marketing tactics through a mix of lecture, video, case studies, articles, and interactive group activities.
You will cover topics such as:
Changes in consumer behavior and expectations resulting from rapid advancements in marketing and advertising technology
Customer personas vs. segmentation to create focused journeys that can drive engagement and conversion
Omni-channel vs. multi-channel marketing and analytics techniques for improved media efficiency via performance marketing
Media Mix Modeling and Customer Data Platforms
Data gathering and KPI frameworks for improved customer insights and personalization
The role of content creators and the pros and cons of influencer marketing
The power of online communities benefiting both businesses and customers
Mitigating and avoiding brand crises in a complex open-source digital world
The week-long course will culminate in a final team presentation where you will present your own digital strategies and hear your classmates' feedback.
Cost
Digital Marketing Strategy is available as a five-day on-campus program in our state-of-the-art classroom space in the heart of historic Harvard University. Program tuition is $5,995 plus the cost of travel.
October Schedule
Day 1
The Digital Landscape
Digital Marketing Overview
Review of Tools and Platforms
Day 2
Content Marketing & Digital
Always On Content
Non-linear Customer Journeys
Day 3
The Impact of Data on Digital Marketing
Strategy & Metrics without Cookies
Data Marketing, KPIs, and Emerging Technology
Day 4
Influencer Marketing
Digital Communities
Team Time
Day 5
Planning for Crisis & Digital Media
Team Presentations
Recap & Course Outcomes
Instructor
Nicole Ames built her expertise in Digital Marketing by working with top international brands to lead strategic initiatives and develop high-performing, integrated marketing teams. In addition to her consulting business, she has honed her teaching experience through graduate-level Digital Marketing courses at Harvard Extension School, Emerson College and Boston University's Questrom School of Business.
Expand Your Network
With participants from more than 100 different countries and a variety of industries, Harvard Professional Development Programs provide you the opportunity to gain fresh perspectives and unique insights as you learn alongside peers with similar roles who face like business challenges.
Learn More About Our Participants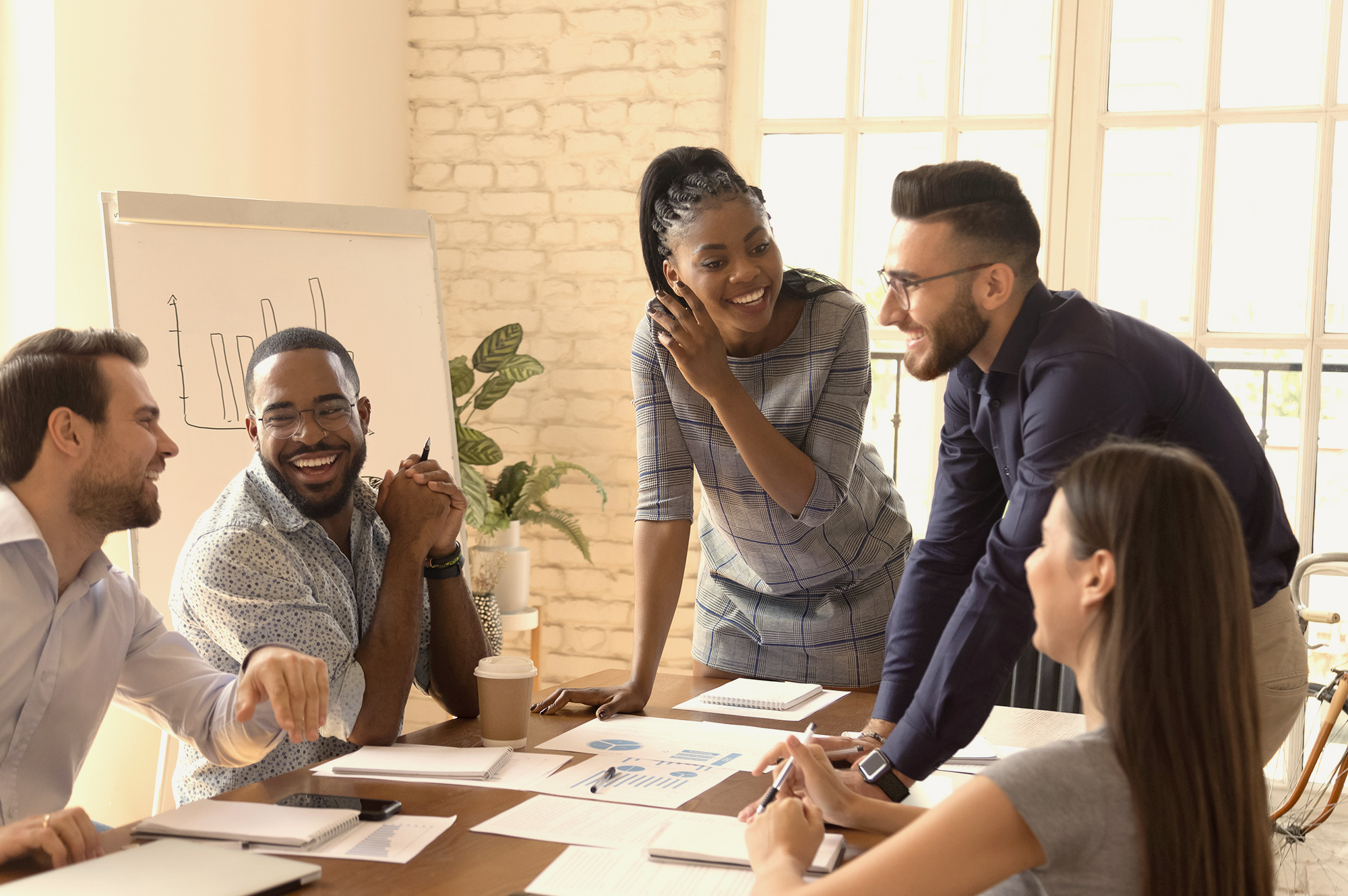 FAQs
Why is it essential for organizations to establish digital marketing strategies?
Establishing digital marketing strategies allows an organization to reach a wider audience, build its brand and reputation, and compete more efficiently in the digital landscape. Such a strategy is essential in leveraging the power of the internet and technology to effectively reach, engage, and convert your target audience.
The skills you will learn in this Digital Marketing Strategy course will give you the tools to develop a digital marketing strategy to help you succeed long-term in reaching your marketing goals.
How will this digital marketing strategy program help me advance in my career?
Developments in technology, rising costs, and increased competition continue to drive the evolution of digital marketing. Whether you need to ensure the strategies you set remain effective during times of digital transformation or you're looking for ways to deliver more cost-effective results or outperform your competition, the skills you will learn in this digital marketing strategy course will help you deliver results and make you a competitive candidate as the landscape demands new skills from business leaders.
What skills or experience is needed before enrolling in this digital marketing strategy course?
You should be familiar with various digital and social media platforms. You should also understand how business drivers apply to these digital marketing initiatives before taking this course.