Overview of Managing Yourself and Leading Others For Healthcare Professionals
Effective leaders in the healthcare industry set the tone for their entire organization, ensuring operational efficiency and high-quality outcomes, whether it's direct patient care or a product design to impact patient care. But managing successfully in a healthcare setting — one of the most complex industries — is no easy feat. Not only do you need to juggle competing demands, motivate your teams to achieve optimum results, and effectively navigate across the organization, but you must do it while following stringent regulations and maintaining a delicate balance between patient care and financial sustainability.
Based on our popular Managing Yourself and Leading Others program, this specialized program is designed to help managers in healthcare-related organizations take their management skills to the next level and become more effective leaders.
Through relevant readings, case discussions, and introspective exercises focused on healthcare related issues, you will gain a broader and deeper understanding of organizational culture and dynamics, management best practices, leading from within, the role of the manager, and the nature of influence.
As you explore your own personality, strengths, and weaknesses, you will begin to evolve a leadership style that is uniquely yours. You will return to work with newfound confidence and an action plan for continuing your growth as a leader in your field.
Who Should Register
This program is ideal for new or experienced managers in any function within healthcare or health-related fields who want to become better leaders.
Hospital administrators, aspiring managers, doctors, and professionals who are part of the healthcare value chain — including those in biotech and pharmaceutical sectors — will find this leadership training beneficial.
Course Benefits
The Managing Yourself and Leading Others for Healthcare Professionals program offers insights into the unique demands of the healthcare industry — and teaches you how to develop the management skills necessary to lead in the field.
After completing the program, you will feel confident in you ability to:
Employ effective and unique management skills that can ensure high-quality outcomes, be it direct patient care or product design to impact patient care.
Handle difficult management situations with greater certainty in your decisions.
Develop your own approach to organizational strategy in healthcare delivery.
Leverage your leadership strengths in the healthcare setting.
Understand management through the lens of payment models and clinical excellence.
You will also earn a Certificate of Participation from the Harvard University Division of Continuing Education.
Curriculum
Over the course of two days, you will use relevant readings, case discussions, and introspective exercises to hone your skills as a leader in a healthcare-related field. You will cover topics such as distinguishing management myth from reality, earning trust and building relationships in your workplace, and managing within organizational hierarchies. The program will cover best practices for managing your team, manager, and colleagues more effectively.
You will also learn how to:
Manage difficult conversations/conflict in healthcare organizations.
Manage the organizational context in healthcare organizations.
Recognize strengths and blind spots in yourself and others.
Build emotional intelligence to communicate effectively.
Manage change with interdisciplinary clinical teams.
Influence others from a position of authority — or without authority.
Leading for long-term results and innovation.
Because management requires analyzing complex challenges, you should expect to grapple with ambiguous situations that do not have simple solutions in this program.
Cost
Managing Yourself and Leading Others for Healthcare Professionals is available as a two-day on-campus program in our state-of-the-art classroom space in the heart of historic Harvard University. Program tuition is $2,990 plus the cost of travel.
August Schedule
Day 1
Building Strong Teams
Strengthsfinder Discussion
Day 2
Change Management
Bringing it All Together
Instructors
Anne is the assistant dean for professional education at the Harvard T.H. Chan School of Public Health. She develops and conducts leadership development training for hundreds of students pursuing a master's in public health degree.

Louise is an instructor of health management at the Harvard T.H. Chan School of Public Health. She served as the director of Medical Management and Improvement at Codman Square Health Center, a unique health center in Dorchester known for its leadership in innovation.
Certificates of Leadership Excellence
The Certificates of Leadership Excellence (CLE) are designed for leaders with the desire to enhance their business acumen, challenge current thinking, and expand their leadership skills.
This program is one of several CLE qualifying programs. Register today and get started earning your certificate.
Learn More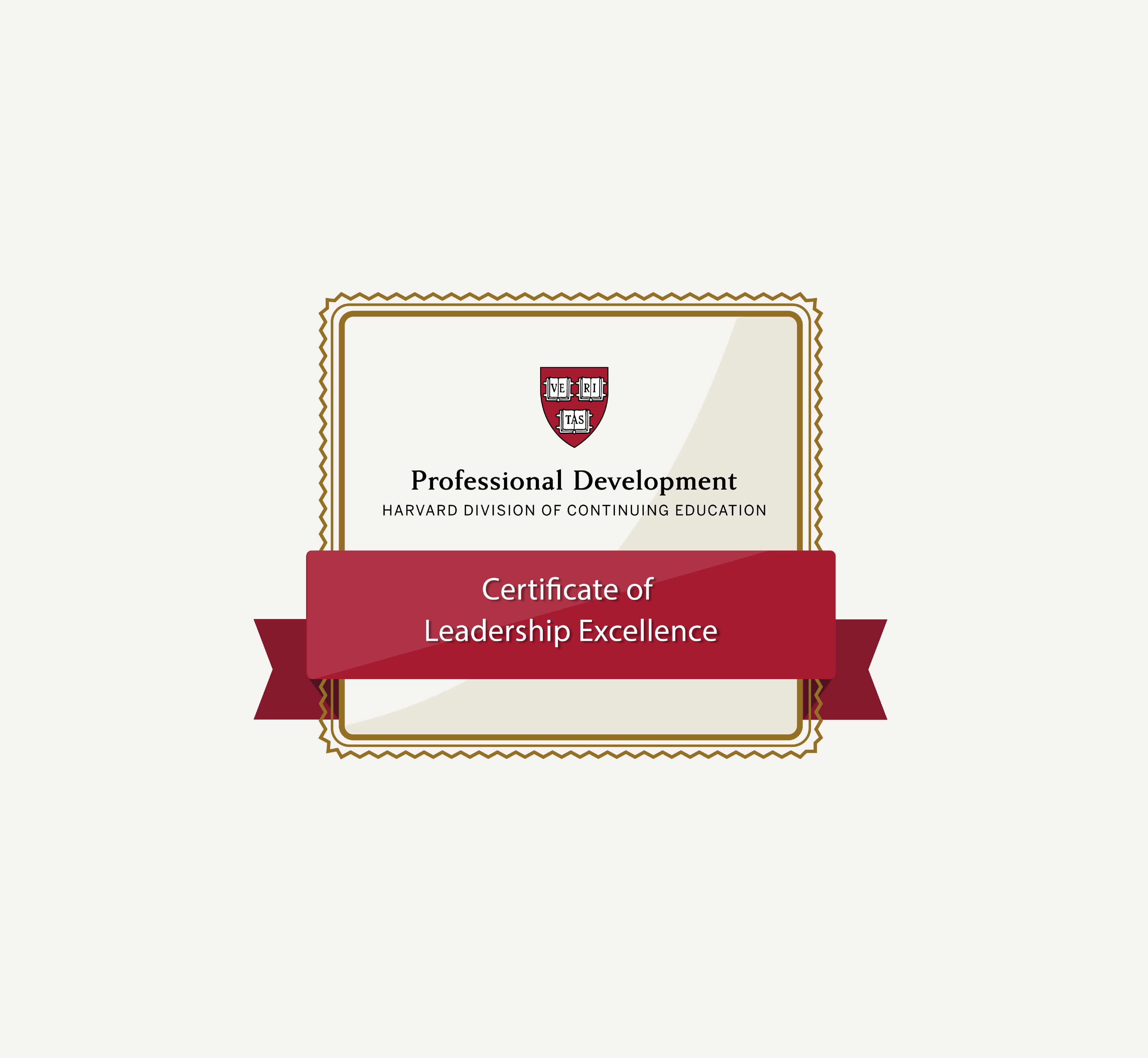 FAQs
Why is it essential for healthcare organizations to instill proper management and leadership skills in their employees?
Proper management and leadership skills in healthcare staff are crucial for cohesive teamwork, optimal outcomes, and efficient operations. Strong leadership training enables employees to effectively problem-solve, reach alignment on their goals, and provide patient-centered care within a dynamic healthcare environment.
Ultimately, these skills enhance the organization's capacity to deliver top-quality, compassionate, and efficient healthcare services.
How will this Managing Yourself and Leading Others for Healthcare Professionals program help me advance in my career?
Staying current with best practices in leadership, particularly as it pertains to your industry, enhances your organizational value and opens doors for career advancement in healthcare. This leadership training can equip you with the skills necessary to tackle challenges, make informed decisions, and adeptly lead diverse teams.